Luzia, a Cirque du Soleil production
When: Through September 3, 2017
Where: United Center at Damen & Adams Streets, Lot K
Running Time: 2 hours, plus 20-minute intermission
Tickets: A pretty penny
(****)
Look up the word "spectacle" in the dictionary and next to the definition you're likely to see a picture of the handbill for Luzia, Cirque du Soleil's latest production being staged at the United Center through September 3.
Spectacle is apt, but hardly the best word for this mind-bending theatrical fantasy extravaganza that brings the vibrant colors, sounds and culture of Mexico past and present to life, while still filling its basic function as a funny, thrilling, edge of your seat, mesmerizing circus.
Once you've experienced it, you can honestly mean it the next time you say, "Well, now I've seen a thing or two in my life." Luzia displays a thing or three, however, including rainfall on stage throughout the show – rainfall that downpours in brilliantly lighted patterns and in which the performers play – as well as an onstage pool, which catches the rain and trebles as an animal watering hole and the bottom of the ocean.
Water and light are the keys to Luzia, which is a mixture of two Spanish words: "luz," meaning "light" and "luvia," meaning "rain." Combined as "Luzia," this production aims to be a waking dream that takes the audience to an imaginary Mexico, where light quenches the spirit and rain soothes the soul.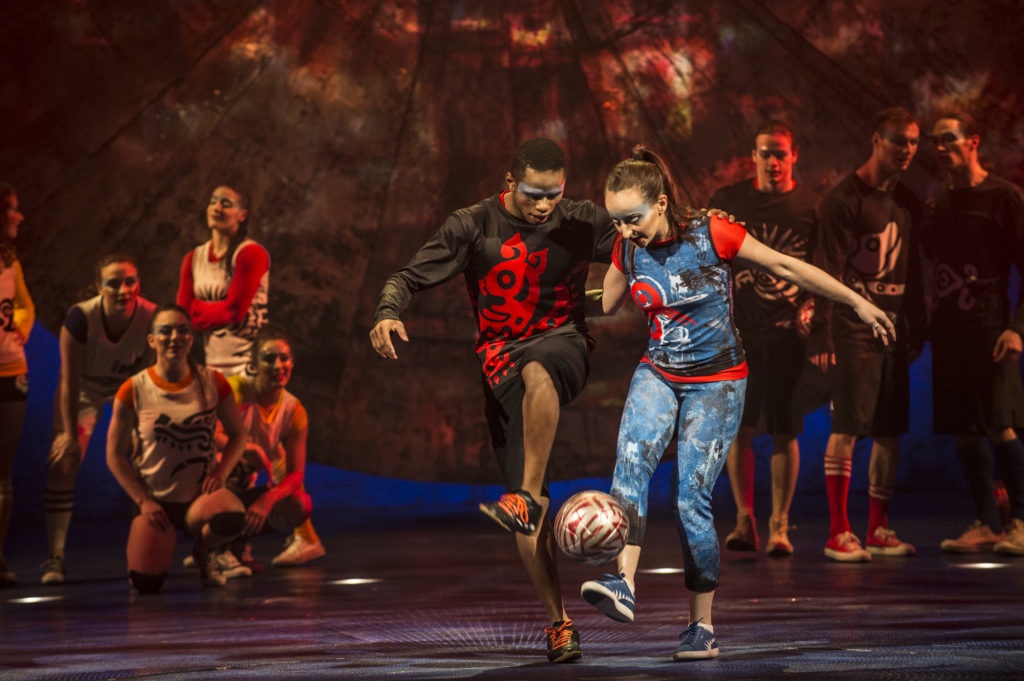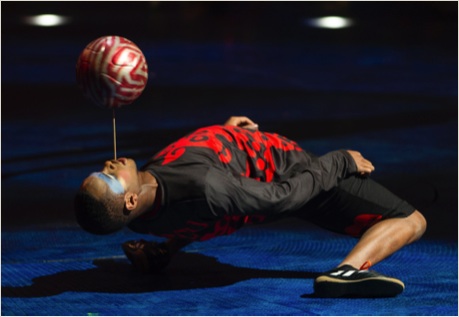 The show features a series of surreal setpieces in which the acrobatic performances take place. After opening to a tiny, maracas-playing dancing tin robot tending to the 5,000 marigolds decorating the stage, the audience is told they're now jetting to Mexico, but have to skydive down to reach land.
Through superb acting and theatrical props, the show's first and main character, a sublimely funny clown, does indeed parachute down and deposit us in the land of our southern neighbors where he turns a magic key that opens the door to all the glories of Mexico.
From there, seamlessly the scenes shift from an old movie set to the ocean to the semi-desert to an undersea world to a reptile-filled cenote to the jungle to a city alleyway to a dance hall, as a variety of talented singers and musicians play authentic Mexican music (that is actually available as a soundtrack album that can be purchased separately).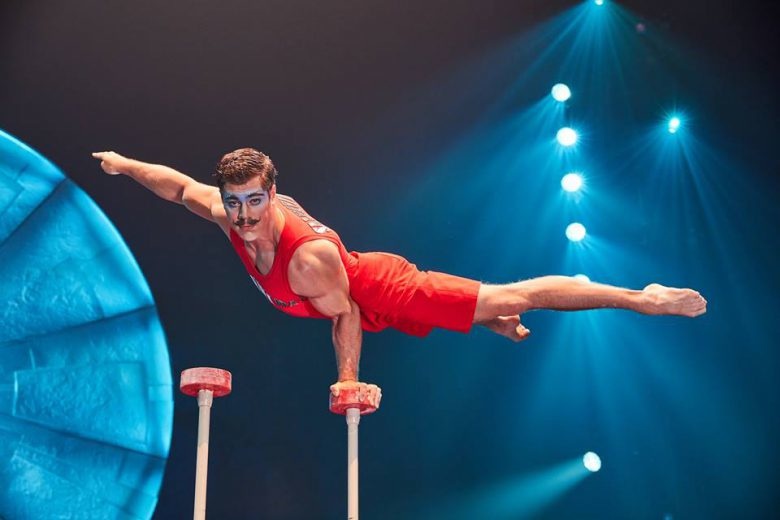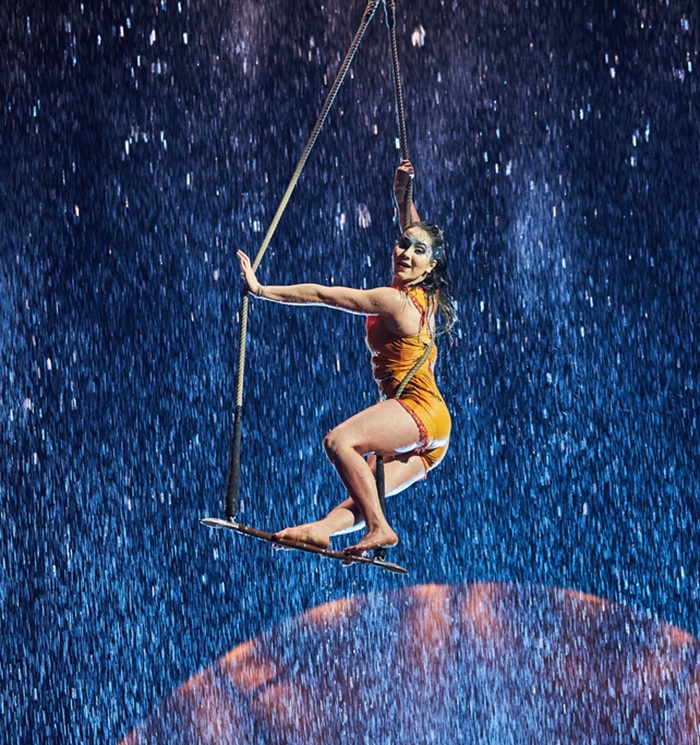 This is all going on as the performers perform and is key to the real brilliance of Cirque du Soleil – the real life of any Cirque show takes place not centerstage, but in the periphery. Not trying to draw attention to themselves, but if you notice out the corner of your eye, you'll see costumed characters climbing walls and lighting stanchions, and engaging in private conversations or having separate dramas while the show is going on.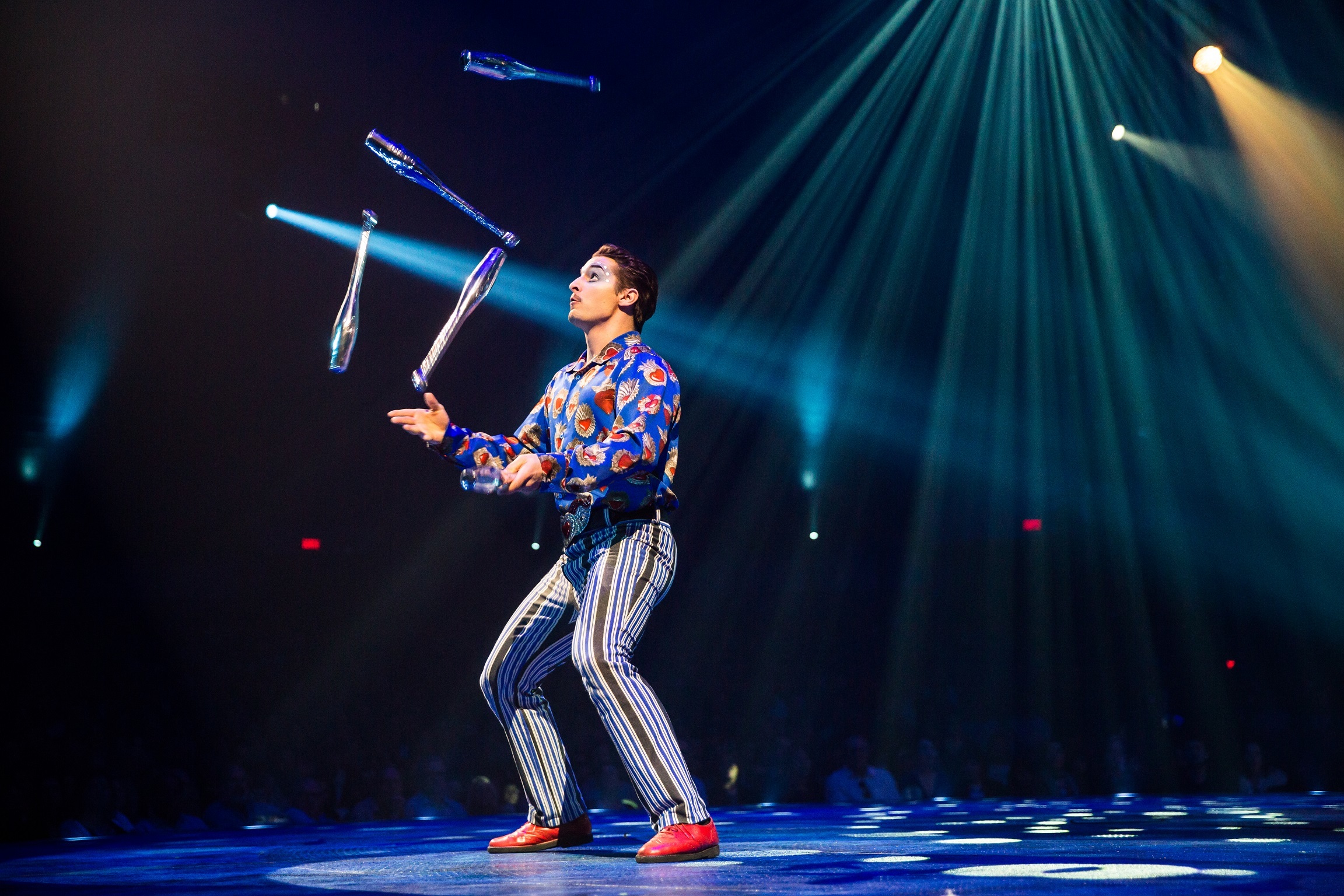 Any Cirque production is so beautifully trippy to watch that it must be something quite bizarre to behold in an altered state of consciousness – not drunk by any means, too messy; but maybe with some decent benign weed, or better yet, some good old-fashioned 1960's-'70's microdot, or other appropriate hippie era hallucinogen. (Not that the author or this publication officially condones such a thing!)
In Luzia, intermixed with the main performers are characters walking around in six crocodile heads, five swordfish heads and three tuna heads, and there are fully realized iguana, cockroach, grasshopper, armadillo, and snake costumes, plus a cactus that has one of its mighty branches protruding proudly in a most prominent and profane place. Tell me looking at all that wouldn't elicit a hardy Cheech and Chong, "Oh, wow, man!"
In total, the show requires 1,115 different costumes and 140 pairs of shoes, according to Cirque's website. These are worn by the musicians, wranglers, and other performers helping out onstage when not doing their own acrobatics.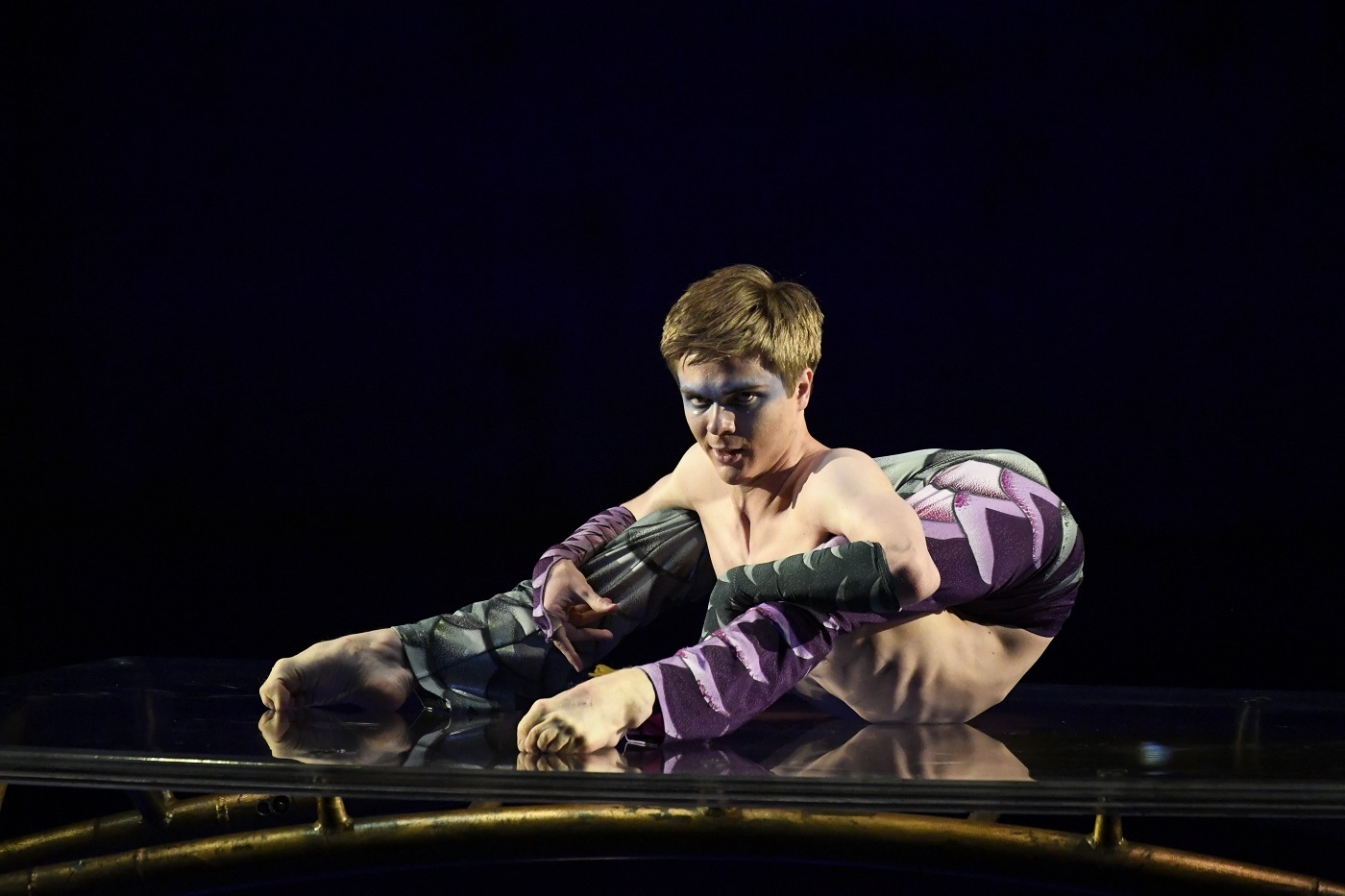 But each acrobat and group is a standout in their own right. Among other things, you'll see:
a fierce, ferocious speed-of-light juggler;
an unnerving snake of a contortionist who can actually rest his butt on top of his head and fold himself in half, just for starters;
some young people with amazing control of soccer balls;
a mustachioed handstanding guy with a twinkle in his eye, who is obviously the strongest man in the world; and
any number of aerial acts, including a single trapeze artist who, as she twists under the soft rainfall, creates one of the most sensual images you'll ever see.
Then there are the Hummingbirds, who perform hoop acrobatics on two giant revolving treadmills that run at different speeds and exponentially increase the difficulty of the jumps they're doing. The treadmills are mere inches from the end of the stage and it's a wonder that none of the Hummingbirds ever go soaring several rows into the audience.
But bravo to the performers here – these are some fantastically trained and conditioned, cutting edge athletes, as good and precise at what they do as any athlete in any other sport. And they seem to do it with joy.
Except for the $12 popcorn, Cirque's Luzia is a lock on your entertainment dollar, giving you max value on every penny, and well worth seeing more than once.
(For ticket information, visit: https://www.cirquedusoleil.com/usa/chicago/luzia/buy-tickets)