Robert Townsend, 62, has traveled a long way from his native West Side of Chicago. Take a look at how much the man has done since.
From his first un-credited film role in the classic Cooley High in 1975, to performing on comedy specials including Uptown Comedy Express, to starring opposite Denzel Washington in A Soldier's Story, Townsend is the man.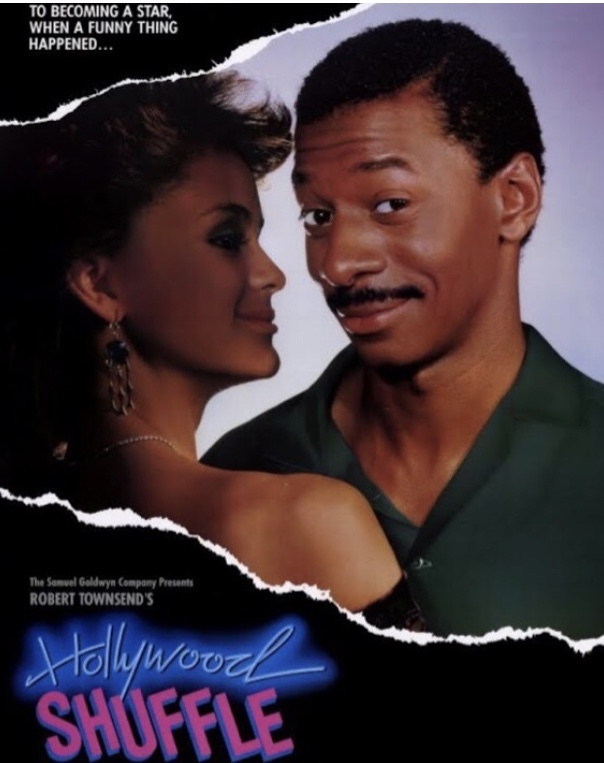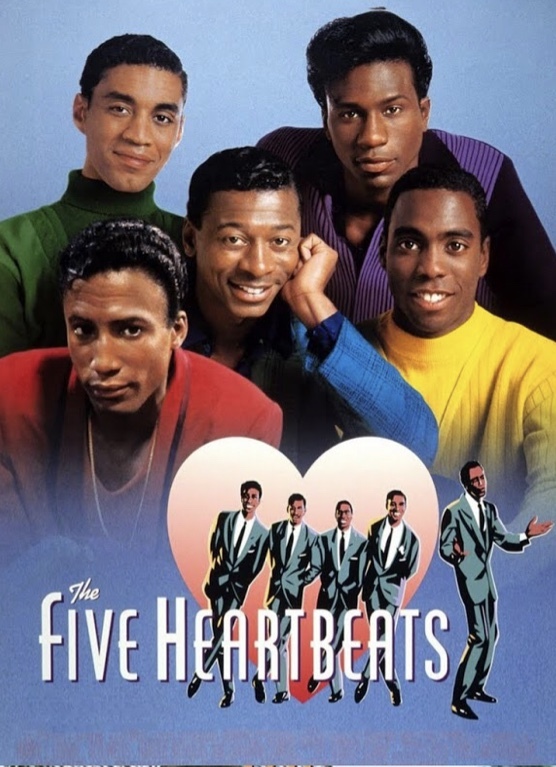 He wrote, directed, produced and starred in his own film, Hollywood Shuffle. He directed Eddie Murphy in Eddie Murphy: Raw and then came the classic The Five Heartbeats, about a 1960's R&B group, that he co-wrote, directed and starred in.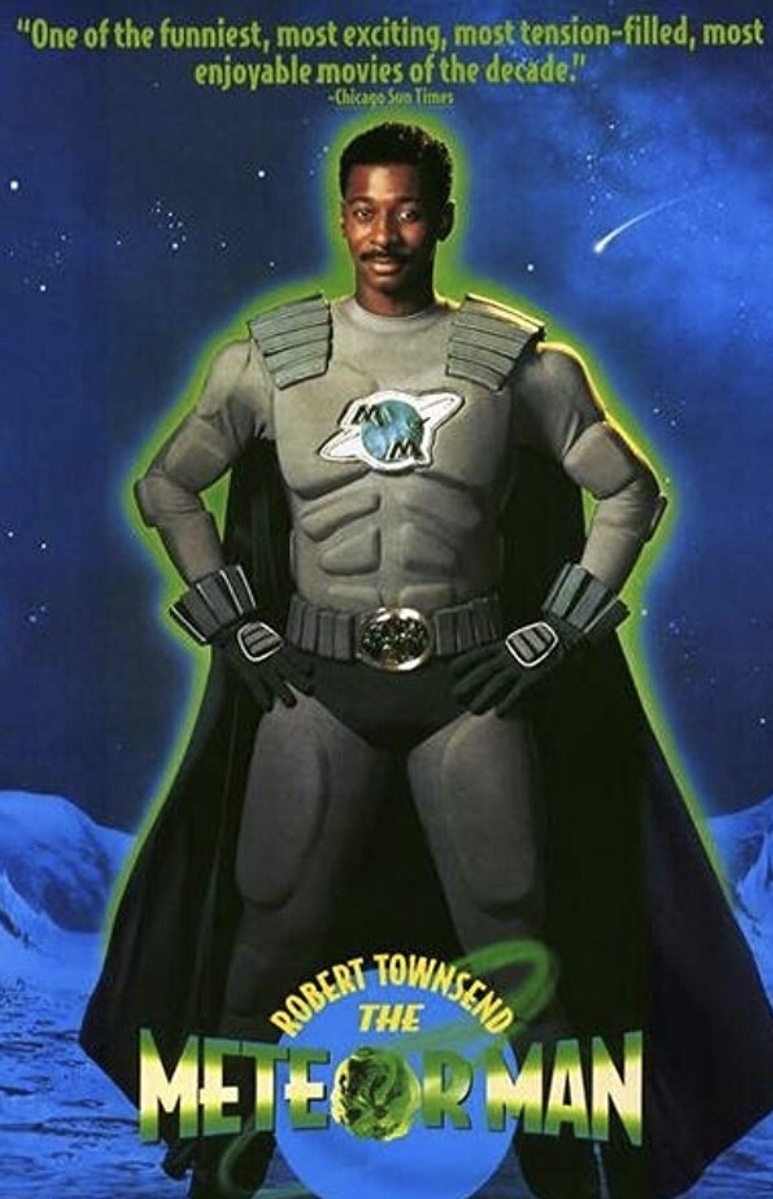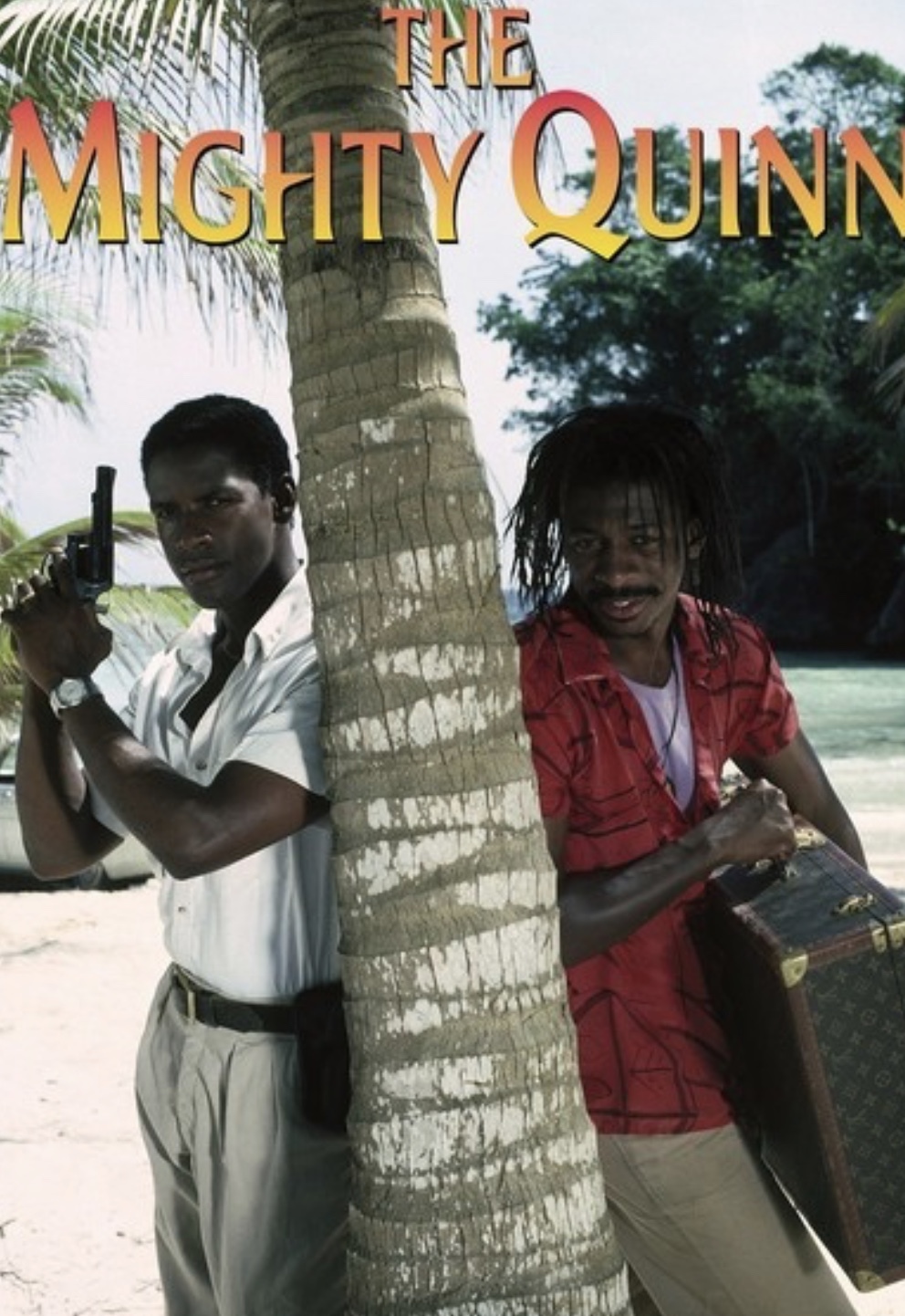 Along the way, he also created and starred in the hit TV series The Parent'Hood and wrote, directed and starred in the blockbuster film The Meteor Man. Look for him currently on the superhero series Black Lightning on The CW network and as a director of several episodes of American Soul on BET, which is about Don Cornelius creating the iconic music show Soul Train.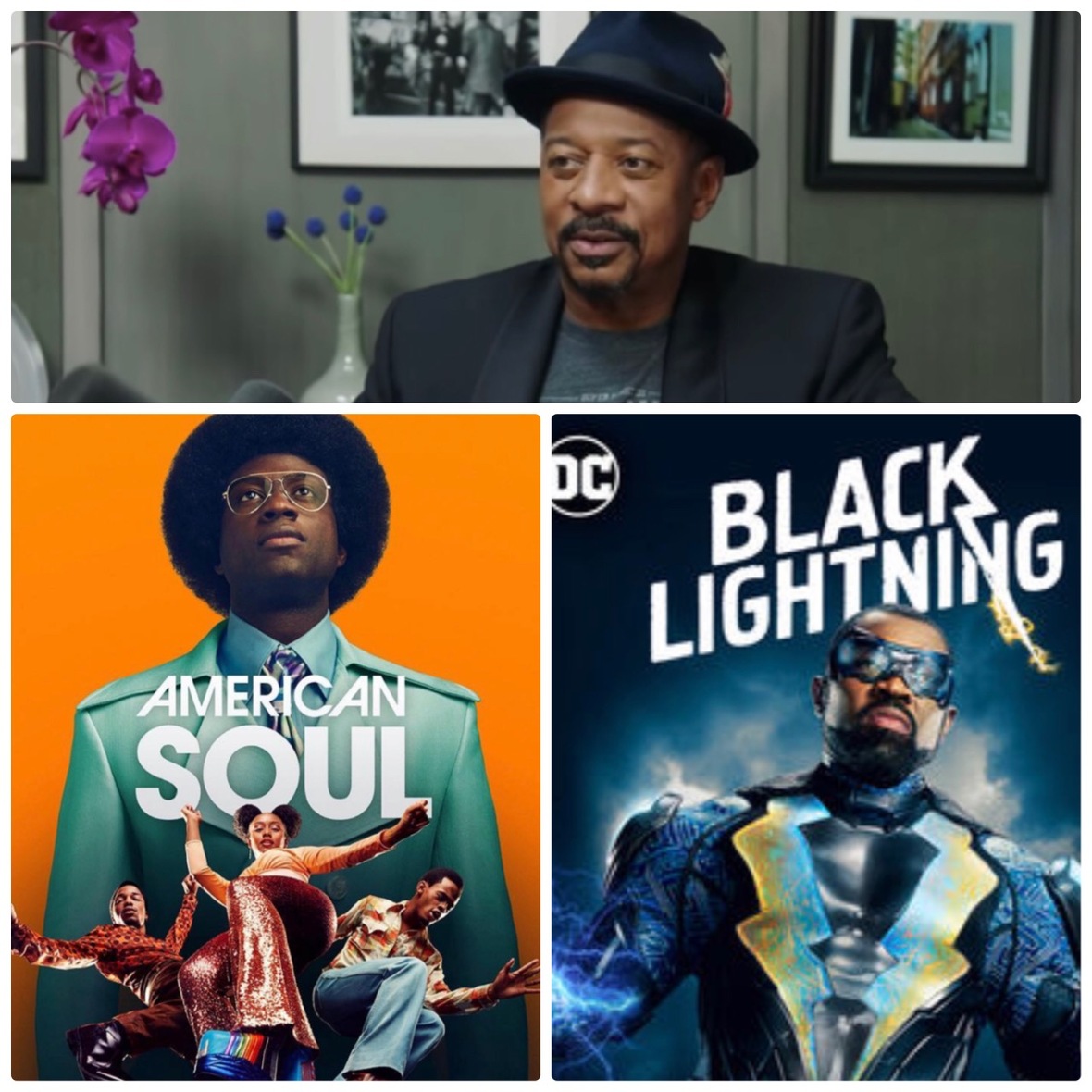 Townsend is back in Chicago this weekend to be honored by the Chicago West Community Music Center on June 22 at 6:30 at the Palmer House Hotel at 17 East Monroe Street. The cabaret gala is a benefit for the music center founded 20 years ago by Howard Sandifer and his wife, Darlene Sandifer.
N'DIGO chatted with the acclaimed filmmaker and actor about investing in the city, his late friend Chuck Barksdale of the legendary Dells, his latest DVD, Making the Five Heartbeats, and what he loves about Chicago.
N'DIGO: Welcome home, Robert.
Robert Townsend: Thank you. I'm excited. I watched the clip on what the guys are doing at the Chicago West Community Music Center and it's amazing.
Where did you grow up on the West Side?
On Van Buren. We lived around a lot of different places, but primarily it was Van Buren and Kostner.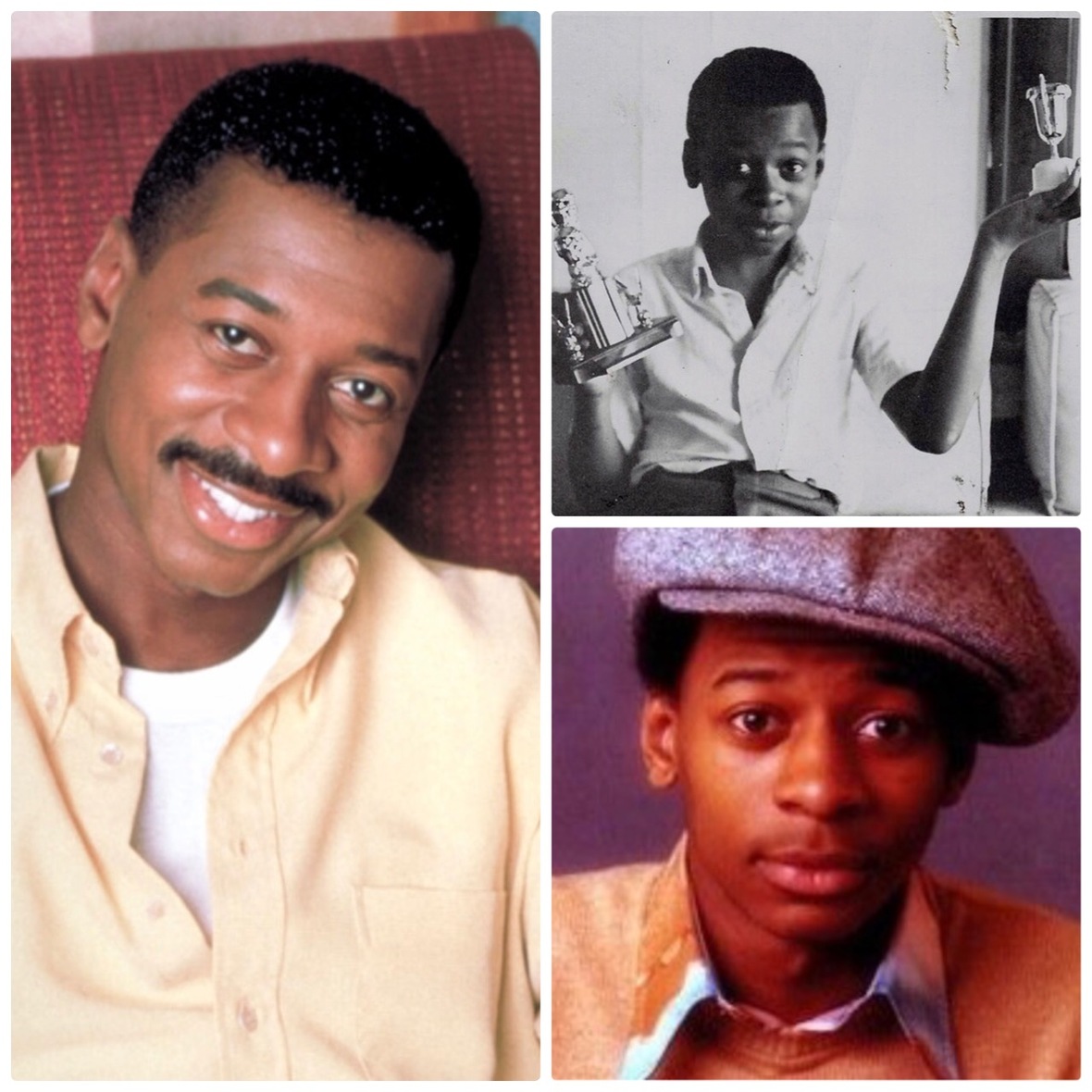 And you graduated from Austin High School?
Yes, I did go to Austin. I was kind of traveling all around as a little kid. I went to Weber Catholic School, I went to Prosser Vocational School, and I graduated from Austin.
Do you have any favorite spots in Chicago?
You know what, I used to love my polish sausages. And I love soul food. When I come to town, I go to MacArthur's (Restaurant at 5412 West Madison Street). I go to different spots. Of course, my guilty treat is the caramel corn and the cheese popcorn downtown at Garrett's. That was my treat. Garrett's and playing basketball at Navy Pier and getting a small mix of cheese and caramel popcorn.
When did you start acting as a kid?
In grammar school. I was going to Hefferan Elementary School on the West Side. I started to learn Shakespeare in the fifth grade.
You made your professional acting debut in Cooley High, filmed right here in Chicago. It was an un-credited role, right?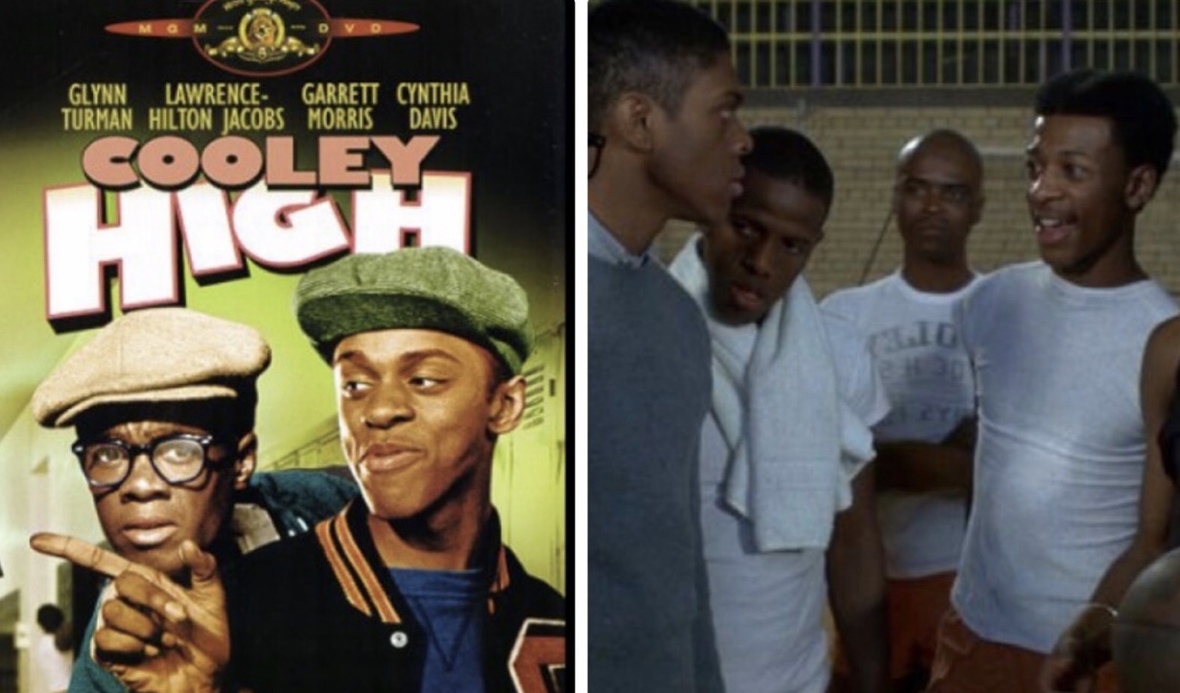 Yes. It all started because I was in theater with the Experimental Black Actors Guild on the South Side, which eventually became the Chicago Theater Company. I was the youngest member at 15. So I was doing theater and Pemon Rami, who was my first director, was also helping to assist in casting me at the time.
He connected me with Cooley High director Michael Schultz and Michael came to see me in a play. After I auditioned he said, "I'll give you a couple of lines." I'm a basketball player, so in the movie, I play a little tough character on the basketball court with Lawrence Hilton-Jacobs and Glynn Turman.
On the West Side, I also was acting at LaMont Zeno Better Boys Foundation and, again, that was Pemon Rami. The thing was to get me off the streets and not involved with gangs. I found LaMont Zeno Better Boys Foundation and the theater and that was where I learned my craft as an actor and as a director.
The Chicago West Community Music Center shares that same mission. It gives the students an alternative to the gangs.
When I saw the video of what you guys are doing at Chicago West Community Music Center, it just touched my heart, because that was me. You're giving hope. It's one thing to say no to drugs, say no to gangs, but there's nothing to say yes to. And you give them the option…the music.
Speaking of music, your latest project is Making the Five Heartbeats. What might we learn from that DVD?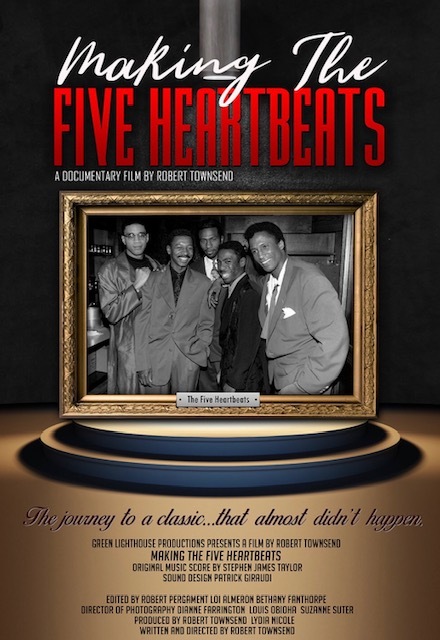 It is the history of how I made The Five Heartbeats, the journey of a filmmaker of color. It's very personal. When I was a little kid, I remember Herb Kent the Kool Gent from WVON came on the radio and said the Temptations were breaking up. It was 1968. I remember and I was devastated.
In the documentary, I talk about being that kid in Chicago and how music affected my life. Then years later when I became an adult and a filmmaker, I wanted to know what happened that day when I heard Herb Kent say the Temptations were breaking up. That's when it kind of started for The Five Heartbeats. This documentary is very personal, but it also gives you the journey of an artist.
Were there some challenges along the way?
The documentary is really a roller coaster ride. You discover that when Keenen Ivory Wayans and I wrote the first script, we thought it was great, and then every studio passed on it. Nobody saw the vision. I don't want to give everything away that you'll see in the documentary, but it's a roller coaster ride. I think one part is very inspiring, but another part of it is a lesson in tenacity. When you really want it bad, you've got to really work hard for it.
The documentary is dedicated to your mother, Shirley Jenkins.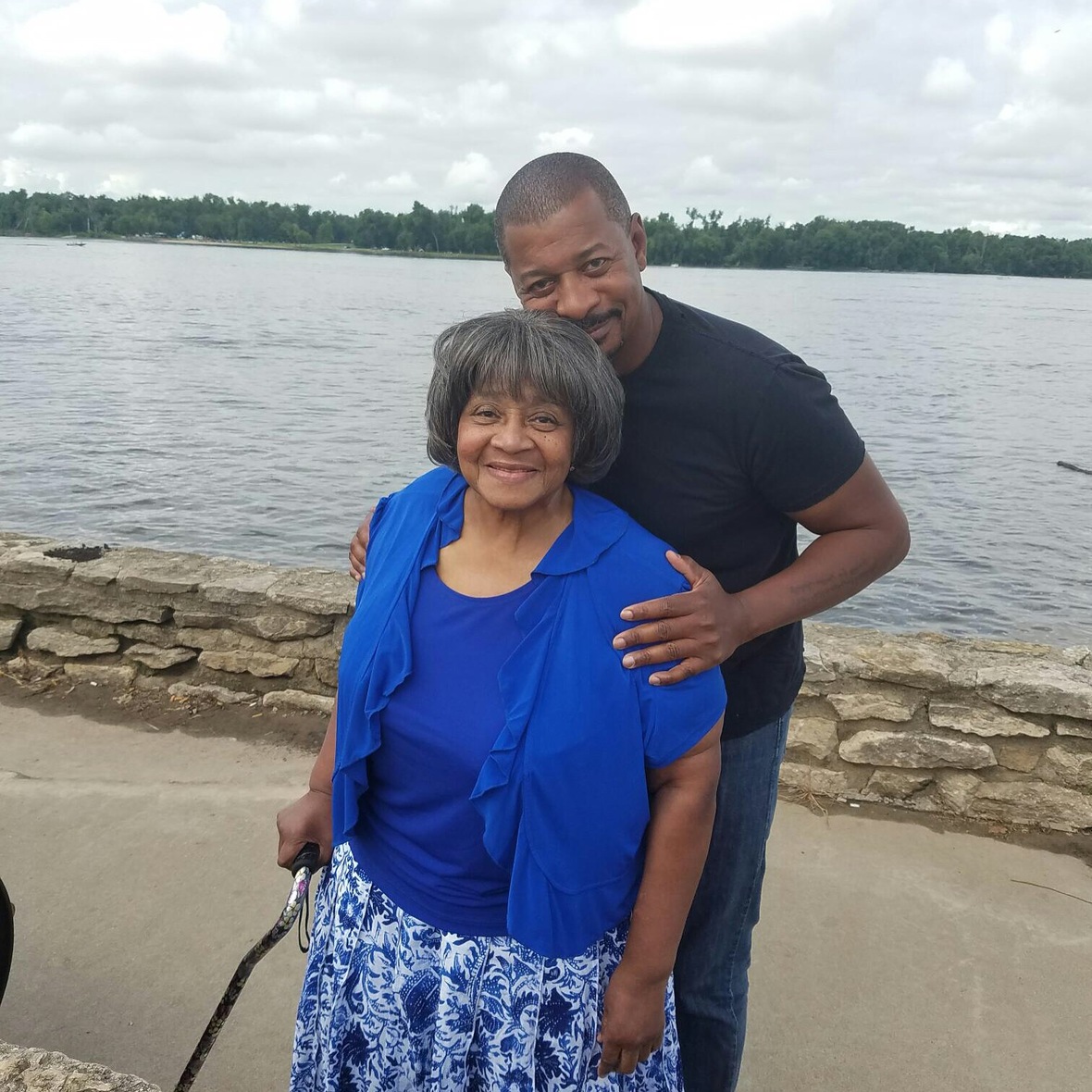 Yes. My mother passed away three years ago, so the documentary is dedicated to her.
Did you ever envision any of this for yourself when you were a kid?
My mom would always say, "If you keep God first, anything is possible." And so, I've always prayed hard and so things would happen and how my career has unfolded, I just feel totally blessed. Is there a level that I'm surprised by? Yes and no. I really believed everything my mom would say, about if you prayed hard. And you know, I do pray hard to this day. I'm not surprised; I just really apply God. Some people don't apply God, but He has always blessed me.
You received the Trumpet Award's Lifetime Achievement Award in Atlanta recently. What was that like for you?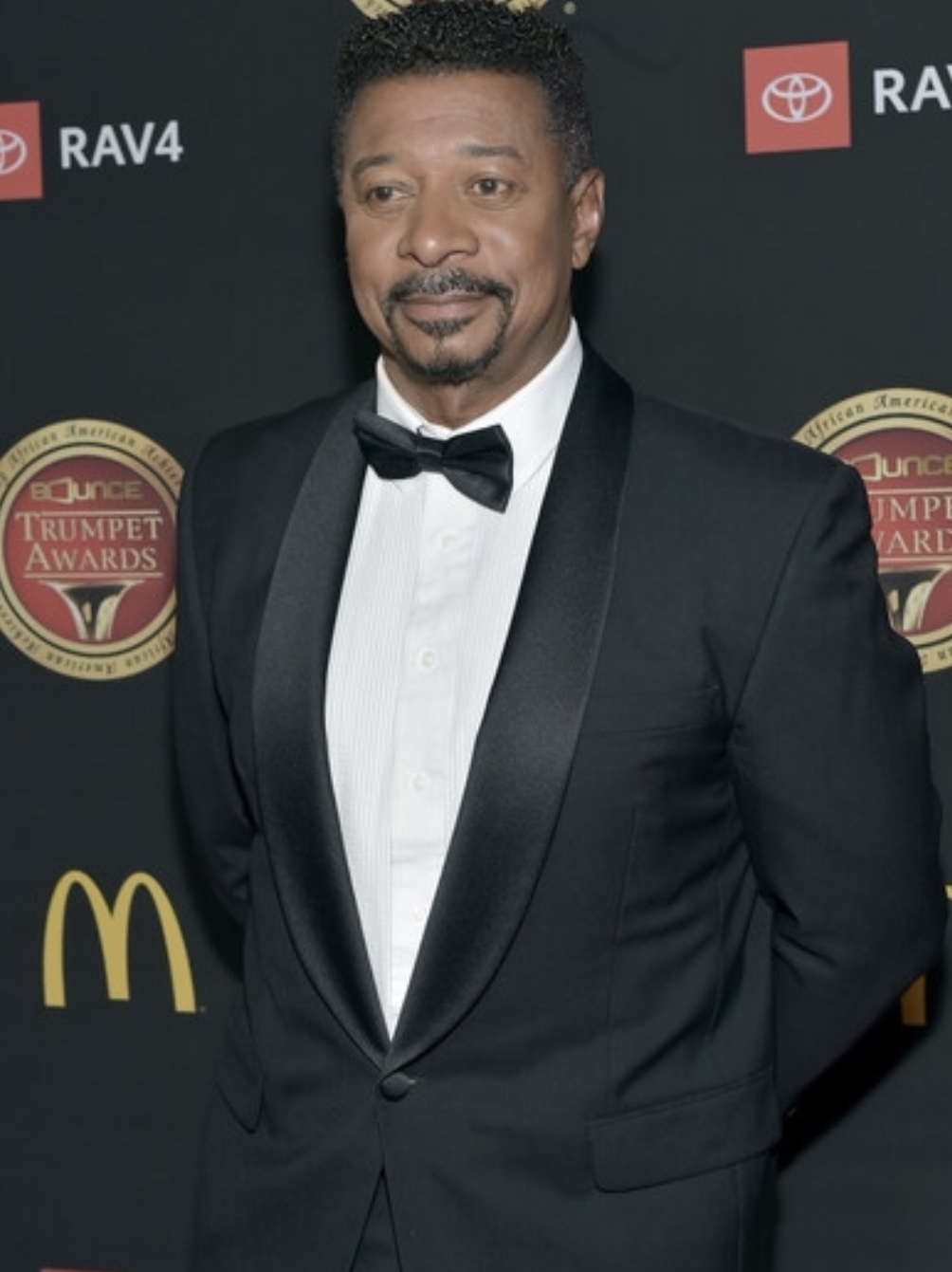 You know, that's what I mean. I gotta say, I am so blessed. When I look at my life, I'm this little kid from the West Side of Chicago, and when someone honors you with an award from the Trumpet organization that honors only so many and when I looked at the list of people who had been honored with the Lifetime Achievement Award, it just really made me feel good.
It's like the highest level of honor, a Lifetime Achievement. I still feel like I'm a young man and I have a lot of work to do, so I don't feel like I'm old. But when people do that, you go "Oh, my God." There's so much more that I want to do and I gotta do. But I feel so honored.
Your great friend Chuck Barksdale of the legendary Dells recently passed. How will you remember him?
The Dells were my technical advisors on The Five Heartbeats. When you look at The Five Heartbeats, those stories about being pulled over by the cops and having to sing on a country road, that came from the Dells. And Chuck was always the one – you know sometimes people try to be politically correct – Chuck was the one who would always break it down.
He was talking about how he signed the deal with the record label. He was the one who talked about the album cover. They really got upset because they couldn't be on their own album cover. Chuck was the one who shared a lot of the really deep stuff about the music industry.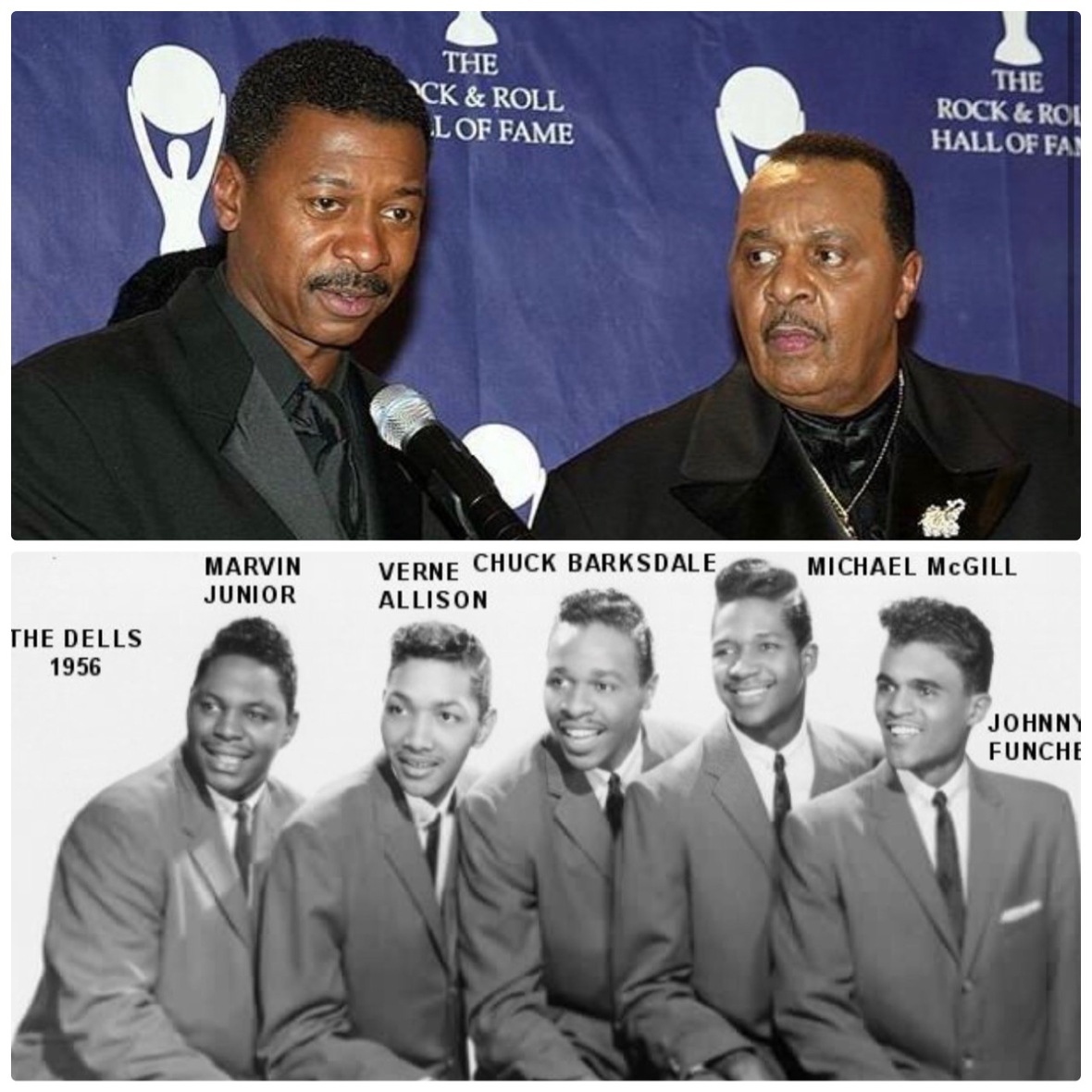 He was a beautiful man. The day they were going to be inducted into the Rock and Roll Hall of Fame, I saw that the Dells had been selected and then I get a call. It's Chuck. And Chuck goes, "Hey, Robert. This is Chuck." You know, he had that voice. "You know we're getting ready to be inducted into the Rock and Roll Hall of Fame." I said, "Yeah, man. Congratulations."
He said, "We want you to give us our award. They have a list of people they want to suggest and we said the only person who can give us this is Robert Townsend." And they fought for me. Because you know, they normally have somebody on the same musical level. They said, "Smokey Robinson is going to give it to you. And Chuck said, "No, we want Robert to do it."
Since he passed, all I've been doing is listening to the Dells. And man, I go from a high with the music and the love and the passion, and Marvin Jr.'s voice and Johnny, and their harmonies, and Chuck's always got that smooth, "Ladies, I know what you're saying." And so, I've just been in heaven listening to them. He is so missed. He is so missed.
Being back in Chicago for this event, do you have any plans to invest in the West Side community or help out in any form or fashion? Have you thought about that?
I've always been an entrepreneur and my focus, especially now, is creating more images of people of color because it seems like we're losing a lot of ground. My focus is primarily on writing, directing, producing and developing my own stuff and I tend to use my own money developing my stuff. I want to do something on the West Side of Chicago because a lot of my boys are there. I'm just trying to figure it out.
Do you think Chicago will be able to rebuild the comedy vibe that we once had years ago?
There are always going to be people from Chicago that love the city and will be inspired by others that come from Chicago. So like right now, one of the projects I'm working on is with actor and comedian Lil' Rel Howery, who is from Chicago as well.
We've teamed up to work on a project and we're in development now, so he's one of the Chicago brothers that I really look up to. And then I came home a few months ago and Chance the Rapper hosted a screening of my documentary, Making the Five Heartbeats. Another Chicago boy. I'm the old OG now and they're all circling me trying to find out ways to work together.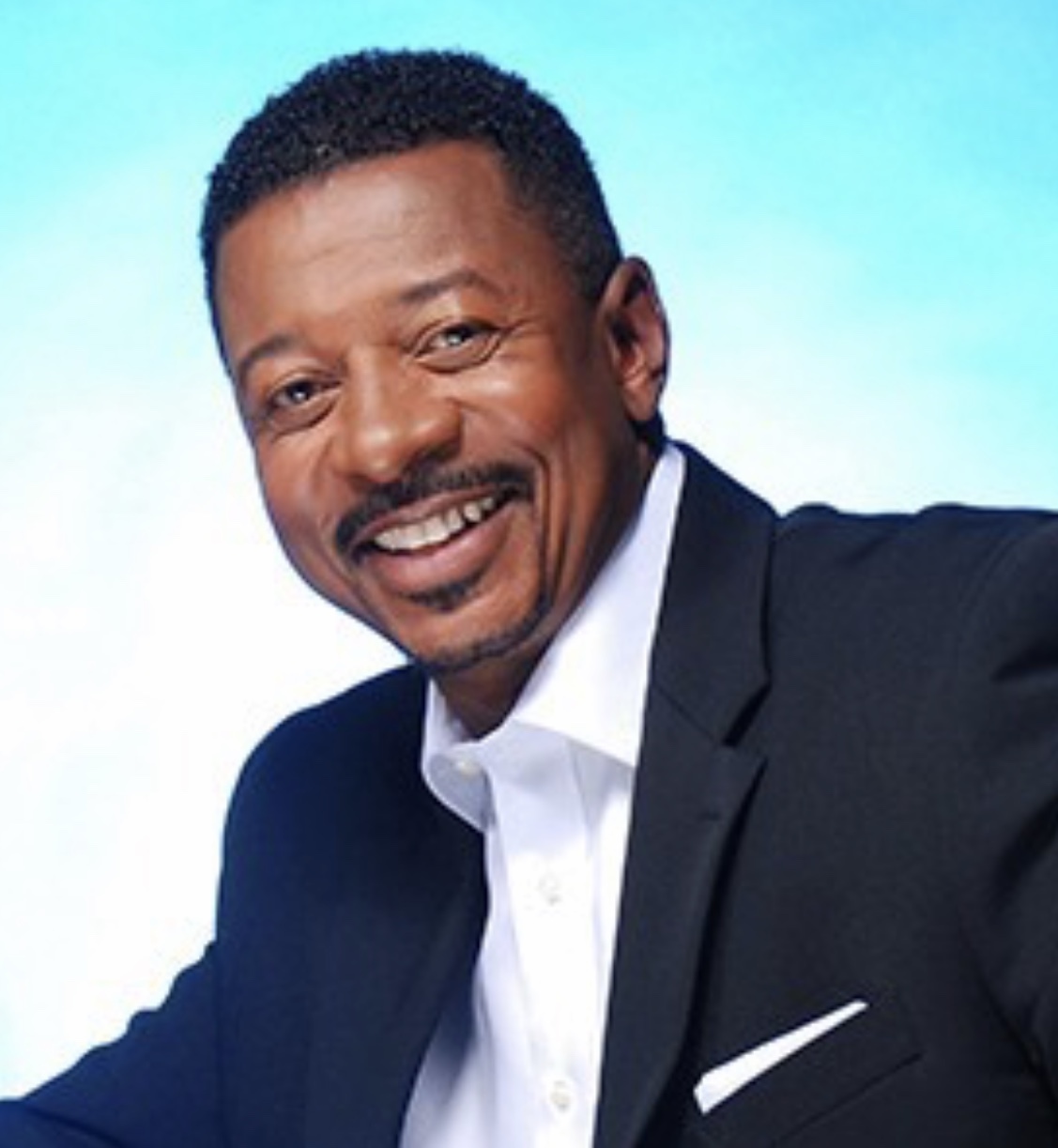 Any advice to newcomers to the industry?
The only thing that I would add for all the dreamers out there is that dreams really do come true, if you believe and you work hard. Sometimes, people think that there's a shortcut in show business. I just think that what you put in is what you get out.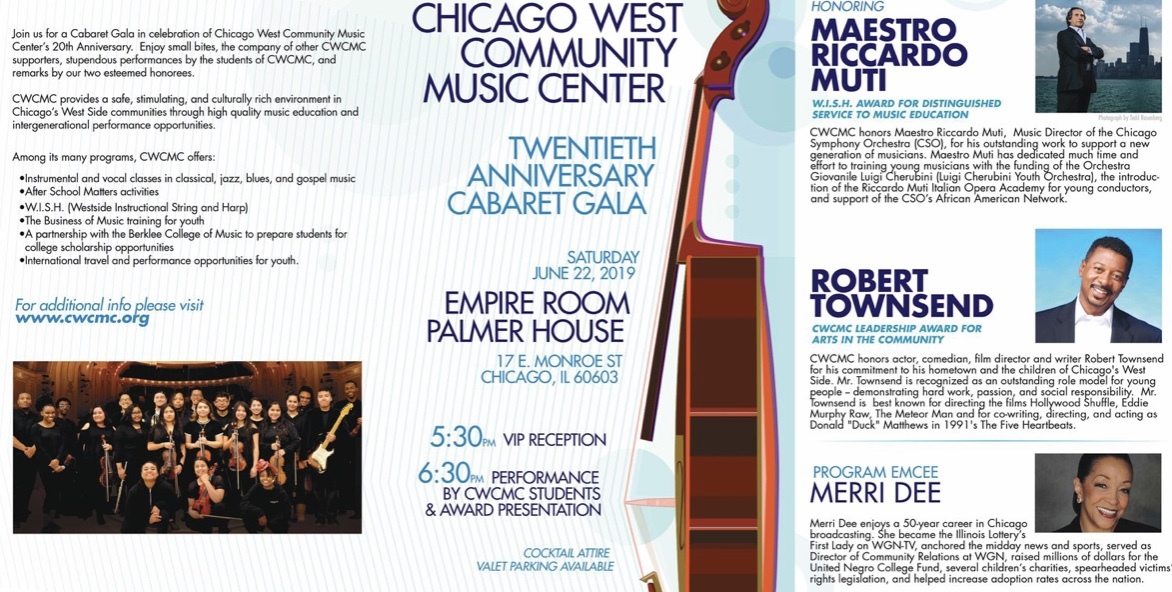 "A Salute to Robert Townsend and Maestro Riccardo Muti"
Saturday, June 22, 6:30 p.m.
Palmer House, 17 East Monroe Street
Program Emcee: Merri Dee
Tickets are $150 general admission; $250 VIP.
For ticket info, visit cwcmc.org or phone 708/386-5315.