Court Theatre continues its 64th season with the groundbreaking play, For Colored Girls Who Have Considered Suicide/When the Rainbow Is Enuf, written by Ntozake Shange and directed here by Seret Scott.
The play runs at Court Theatre, located at 5535 South Ellis through April 14. For information and ticket purchase, visit
https://www.courttheatre.org, or call 773/753-4472.
The feminist movement began in 1963 when women fought to reform female issues such as reproductive rights, domestic violence, maternity leave, and equal pay. However, in the nineteenth century, most Black women were enslaved, but free Black women participated in the abolitionist cause.
Some, like Maria Stewart, Anna Julia Cooper, and Sojourner Truth supported Black women's rights and spoke publicly against slavery. Is the fight to be heard over or just starting? You, the sisters for freedom, be the judge.
The fight to be understood as a woman was in full force last year; the year of the woman was most notably recognized in 2018! Women of all colors' voices were heard, as they broke their silence and spoke their undeniable verity, with no fears and no regrets.
Women came from out of the shadows of secrecy and started movements that involved the takedown of many high-powered men in the #MeToo movement. They fought for equality, racism, sexism, ageism, and classism while using different platforms to be heard.
The month of March is Women's History Month and what better way to pay homage to a woman whose spirit is embodied by women of the past and the present who stood up and made a difference and said, "No More!"
Feminist and American playwright Ntozake Shange (October 18, 1948 – October 27, 2018) decided to speak when she penned her Obie Award-winning play, For Colored Girls Who Have Considered Suicide/When The Rainbow Is Enuf, which premiered in 1976.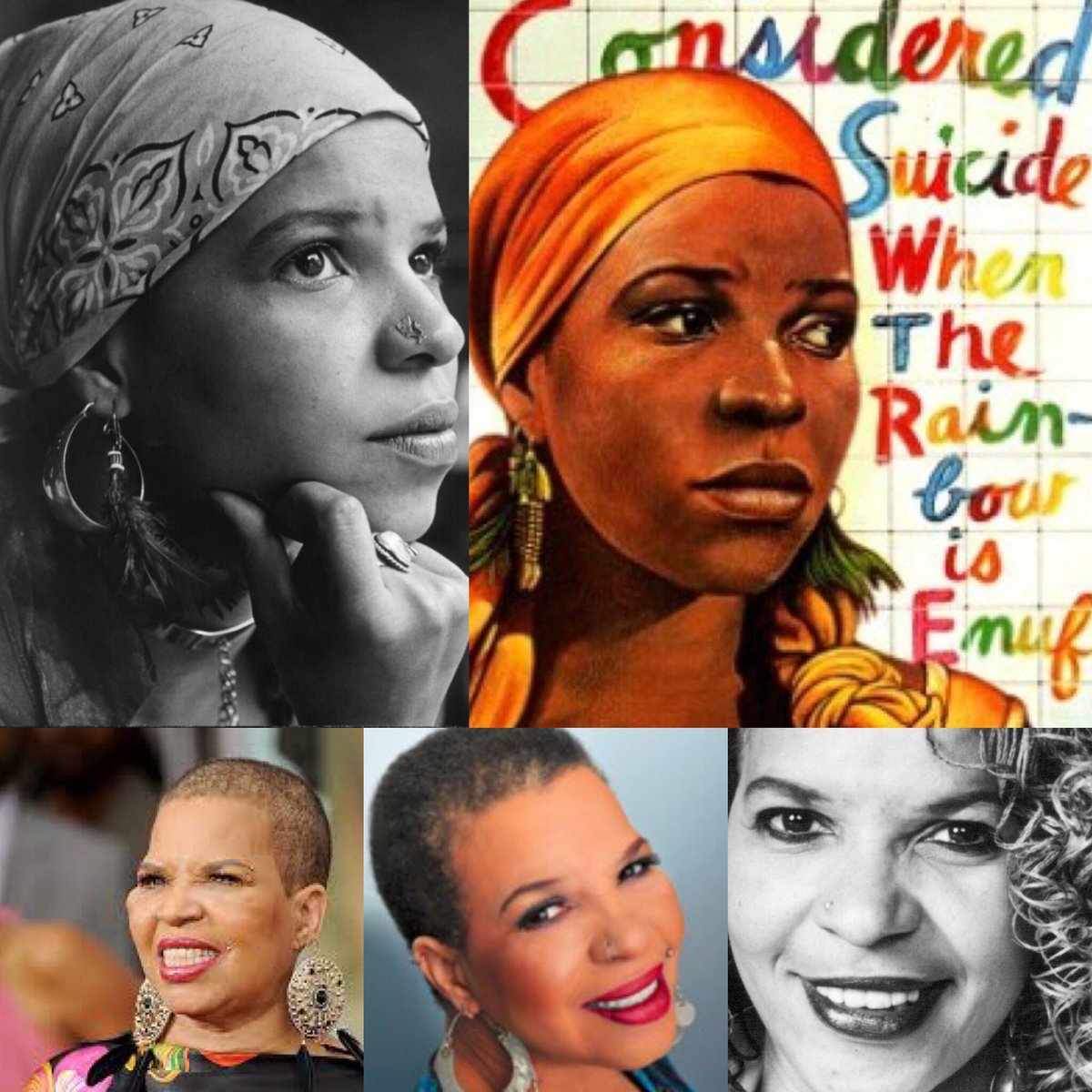 The play brought the joy, pain, anguish, drama, and excitement of African-American women to the stage, out in the open. It was a brilliant portrayal of strength when others tried to weaken their souls, a testament of the fury of African-American women expressing their feelings of being subjugated in a world where being able to pull up a seat at the table and be considered equaled and even noticed didn't exist.
For Colored Girls, a play that captured the heart of many women, was Ntozake's first work and most acclaimed theatre piece. It was performed through different monologues, and it took the world by storm, with its unique blend of poetry, music, dance, and movement.
Ntozake Shange's original play focused on seven women; however, this production centers on eight women who tell their stories of oppression and suffering from racism in a sexist world.
This extraordinary production of African-American women coming of age is now playing at Court Theatre to inspire and encourage women to reflect upon Shange's work in the theatre.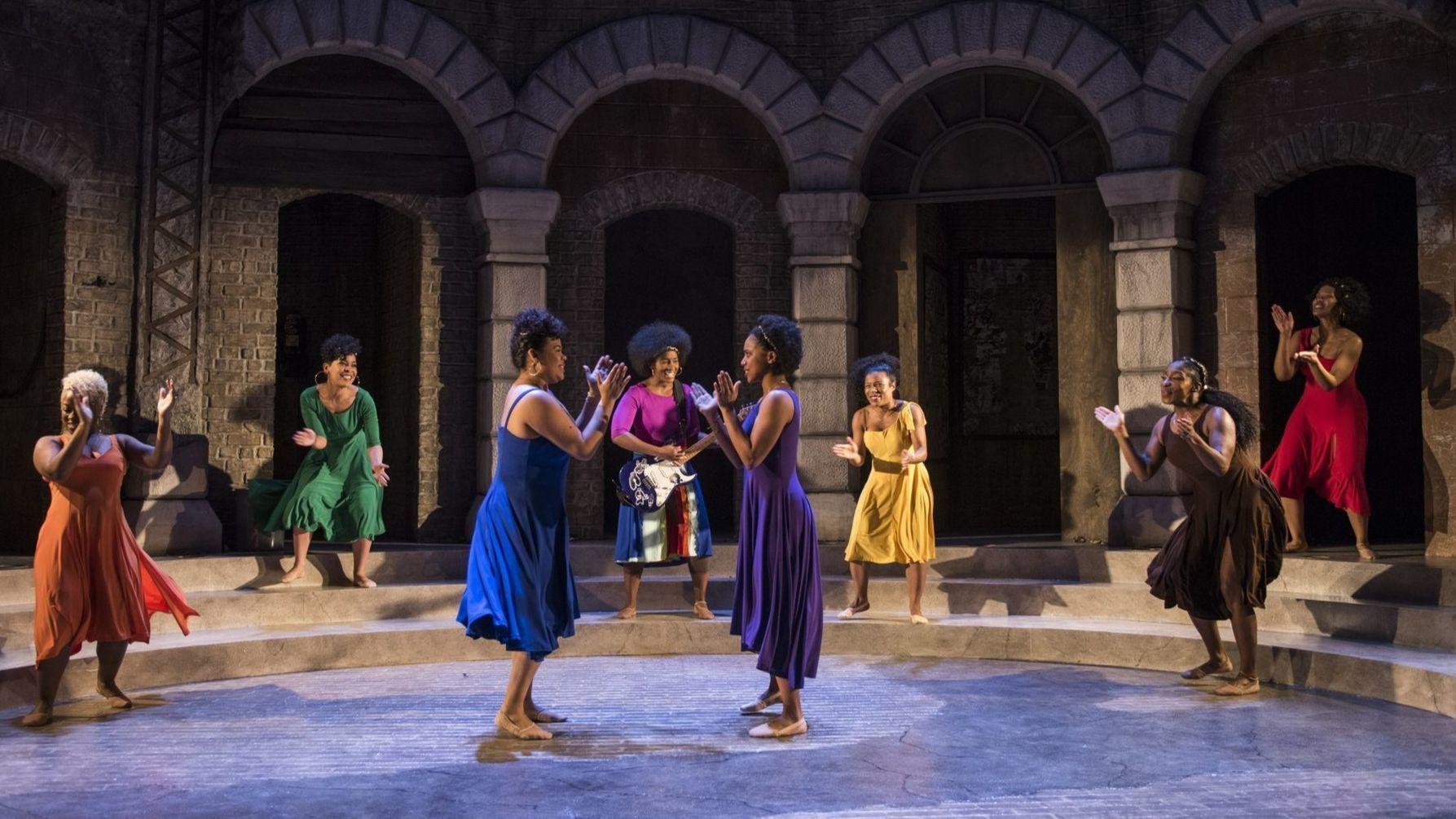 This cherished and classic play has been performed in a woman's bar, off-Broadway, on Broadway, – it was the second Black play on Broadway following Lorraine Hansberry's A Raisin In The Sun – on television and in a film. In 2010, Tyler Perry brought the story of the constant challenges that women of color face daily to the silver screen.
We witness a dominant display of how women, especially Black women, can overcome any obstacle by listening to poetic monologues of rape, abandonment, abortion, and domestic violence. The play uses choreopoem, which is a body of work that combines dance and poetry so that each compliments the other in a highly dramatic way, with women wearing different colors representing a rainbow as their identifierchoreopoem.
They are known as the lady in red (Anji White), lady in orange (Alexis J. Roston), lady in yellow (Melanie Brezille), lady in green, (Angelica Katie), lady in blue (Melissa Duprey), lady in brown (Patrese D. McClain), lady in purple (Leah Casey) and Lyric (Melody Angel), who plays the music throughout the production. All of these ladies were amazing!
Ntozake's unique structure of the play shows the complexities of African-American women's lives up front and center on the stage in a series of 20 poems, collectively called a "choreopoem," a term first used in this play. It is a phrase coined by Shange's poetry, which expresses the obstacles and struggles African-American women have to endure daily.
Ntozake's eccentric style of writing, coupled with idiolect language and unconventional punctuation, highlights the brutality that the women faced in their lives with insight and vision. The women's stories are brought to life through dramatic prose poetry, where they come to acknowledge each other in a bond of sisterhood for a brighter future.
Kudos to Court Theatre for adding another color to the rainbow, which allowed another woman (Lyric) to share her stories of fighting against suicidal thoughts and having the joy of being part of the rainbow coalition of sisterhood.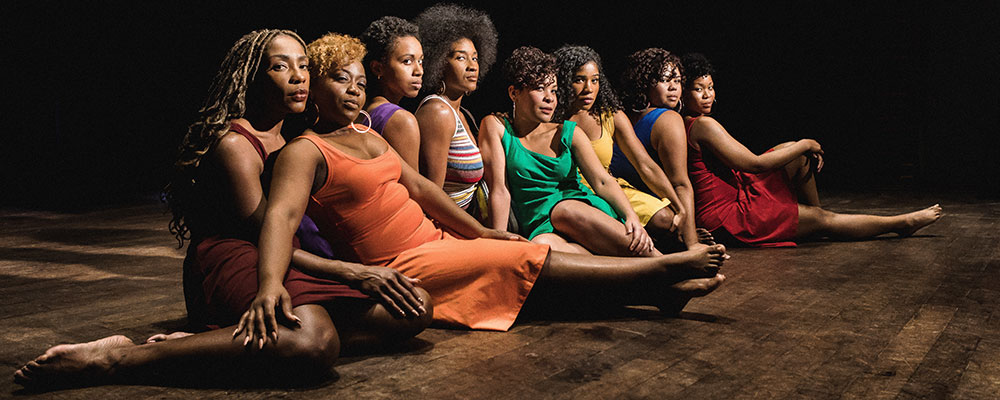 All of the ladies that performed in For Colored Girls were outstanding and left a footprint, a lasting tear of compassion as they connected with the hearts of the audience with each story they shared about the adversities that they encountered as a woman.
Directed by Seret Scott, For Colored Girls captures your attention with its simple and dramatic Roman Aphrodite set as she interweaves each character's story, which leads to a breath-taking climax.
Even after 40 years, this play still resonates profoundly with women and audience alike. It's a magnificent story about the soul and depth of African-American women who tell the unapologetic Black truth.
For Colored Girls is still one of the best theatrical plays written about the plight of the African-American woman, and the ladies at Court Theater makes this version a MUST-SEE!
Let's Play "Highly Recommends" that you witness this commanding production, especially if you are an African-American woman continuously fighting to take a seat at the table of life.