Is he sick or is he stupid? The case of Jussie Smollett fits the adage that truth is indeed stranger than fiction.
His story, his saga, his unfolding tale, sounds like an unbelievable TV plot as details roll out. At this point, he faces a grand jury and possibly a jail cell for three years, we see the art of stupidity unfold.
Jussie is a young man with a great career that until now was moving upward and forward. He stars on the hit TV show, Empire, with six million weekly viewers and a current salary estimated by the Hollywood Reporter to be $125,000 per episode. He sings and he can book live concerts for the development of yet another facet of his career as an entertainer.
So this young man with seemingly everything going for him pursues the assistance of two Nigerian, American-born brothers, one of whom is his personal trainer, to act out the mugging situation that Jussie has allegedly conjured. He creates a hate crime.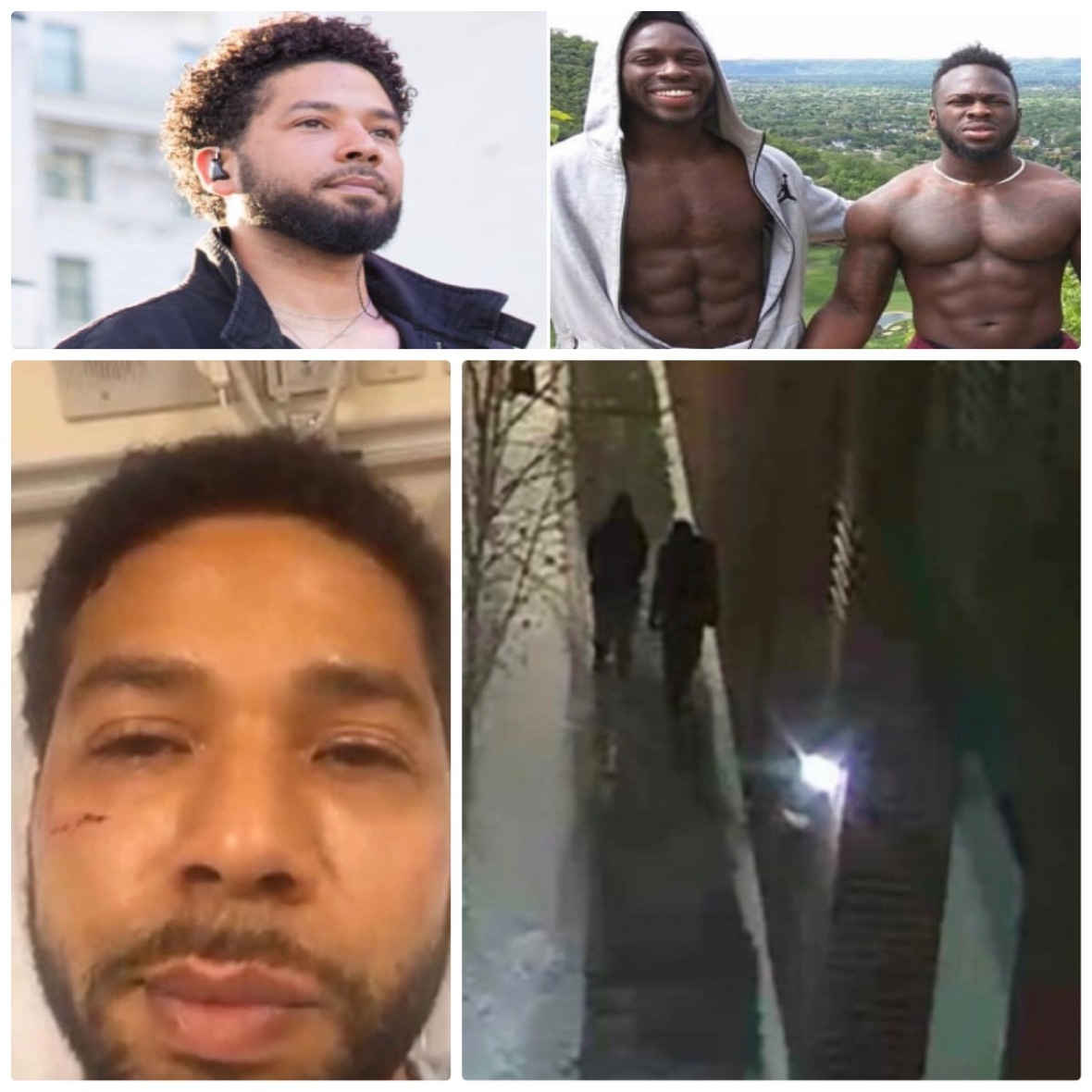 The setting is an historic cold winter night in Chicago, 30 degrees below zero, underground, where parking lots are and the homeless people live and where there are lots of security cameras. The city by the lake is on ice.
And they proceed in the wee hours of the night to beat him up (but not badly) and to put a noose around his neck after Jussie comes from getting a Subway sandwich at two o'clock in the morning. He plays dramatically to the stereotypes of a "hate crime" with the noose representing Black men hanging from trees amidst Trump mania in Black History Month, no less.
Supposedly he is talking to his manager on the phone when this occurs and the manager overhears the brothers break out Trump's chant to "Make America Great Again."And then they ride to the North Side in a taxi and then take an Uber home.
The police are led to their residence to recover elements of the crime, including receipts and checks. In the meantime, the brothers take a previously scheduled trip to Nigeria and return to be arrested by Chicago police and after they eventually revealed the truth of the tale.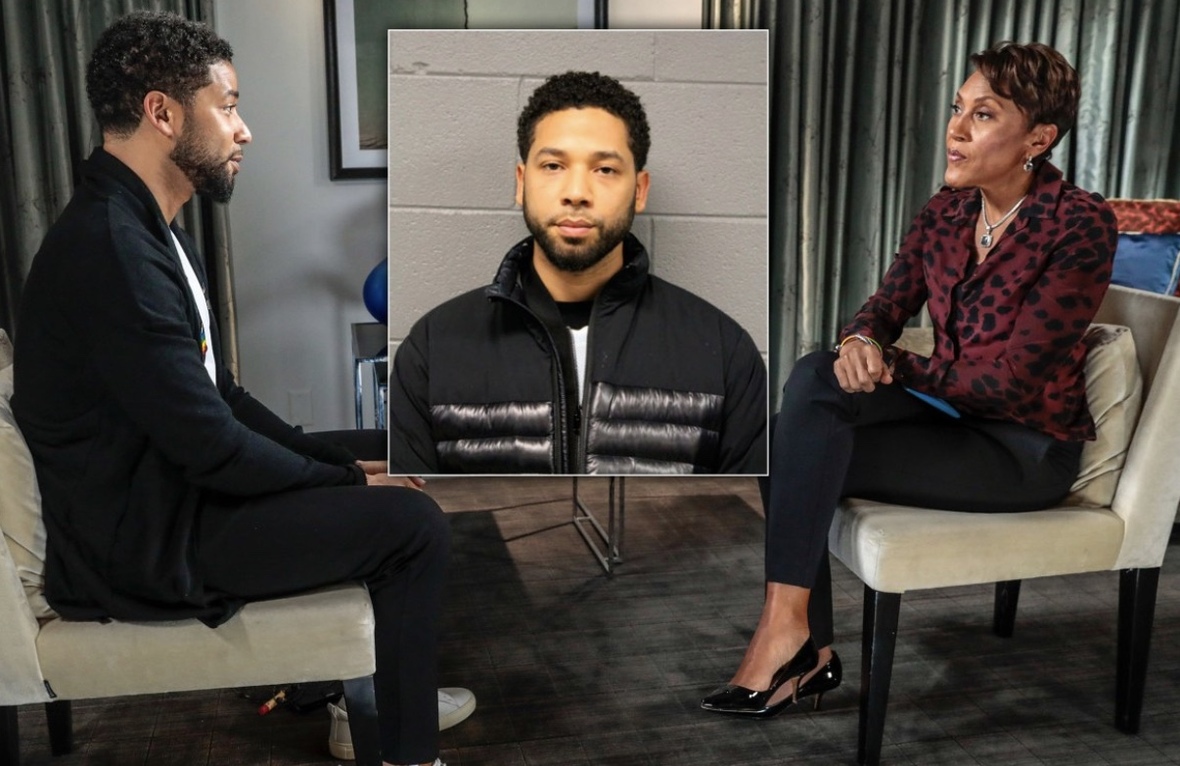 Then the openly gay Black actor decides to go on Good Morning America with an exclusive interview to claim insult that his story is being challenged and questioned. Reporters everywhere are carrying the story and the B-actor becomes front-page news with editorial, columns and news.
TV anchors and commentaries cover in detail the exploits of Smollett for three straight weeks. I am an Empire fan and watch regularly, but never knew Smollett by his real name…until this incident occurred.
So Jussie creates drama in the right places and the media falls for it, like sheep. The story has all of the right elements. He is a Black male. He is gay. He is on a popular TV show, a hate crime in Chicago, drama, lights, camera, action!
Stupidly, Jussie insults our city, which needs no help with crimes perpetrated against Black men, after we have just endured the ramifications of three years of the police murder of a young Black man that has traumatized Chicago and radically changed the political players.
Police chief Eddie Johnson rises to the occasion and addresses the case. He tells us how he really feels about Jussie's lying, concocted story that steals his police department's time, energy and money that should have been directed toward real unsolved crimes that negatively impact Black families, real murder cases of small children, including one who was burned alive with no suspects yet identified, and another where a one year old was shot in the back of a car.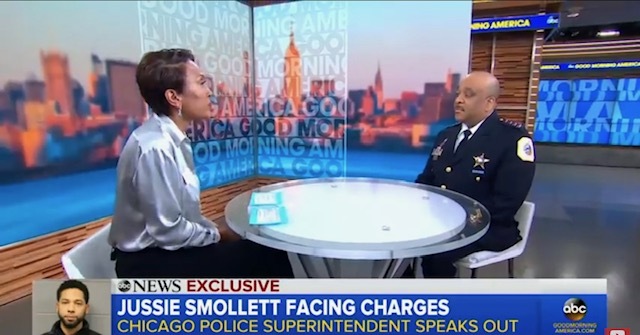 Supposedly Jussie was trying to get a raise. Maybe he should have just talked to Denzel Washington or Sidney Poitier or Tyler Perry or Oprah or Steve Harvey and asked, how do I get more money.
Jussie's efforts were elaborate and made up. He fabricated and orchestrated a lie. He embarrassed the city with his lies. He took on the media as Black reporters tried to comment about the case with reservation and very careful conversation as we saw the red flags. He played us. He played it well. But, after all, he is an actor.
Jussie has probably killed his career; he most certainly will not be trusted. He has wrecked his life on the pure stupidity of fabricating a story. This will be known as the Tale of Smollett.
The lesson to be learned is real simple: My mother told me as a child, don't tell a lie, because when you tell one you have to tell another to cover up the first one and then another one and then another one and before you know it, you have created a web of lies. This is a tragic, self-inflicted situation that absolutely makes no sense.