We're in the Bay Area of California, checking out destinations to head to for a long, far away getaway weekend to escape the rigors of Chicago. In the last article, we found our way to San Jose, about 44 miles down the road. (See San Jose travel story here.).
This time we're in Oakland, in the East Bay area, just across the bridge from San Francisco, and this one is a no-brainer.
For this getaway, you can just do the whole thing in Jack London Square. No need to go anywhere else than this bastion in the Bay; it's got everything you'd want to hunker down with for three or four days. I mean, literally, everything, and in easy walking distance.
Jack London Square is Oakland's publicly accessible, multi-use waterfront neighborhood named for the American author who grew up there. (Dude wrote Call of the Wild and The Sea Wolf.)
The Square is a mix of stunning scenery, great food, lively events and shipping port activities. Almost all day, every day, in every season, stuff is going on in Jack London Square.
On a regular basis, there are farmers markets, vendors markets, festivals, kayaking and other watersports, waterfront movie nights, dancing under the stars, free live music – all in a peaceful, park-like area.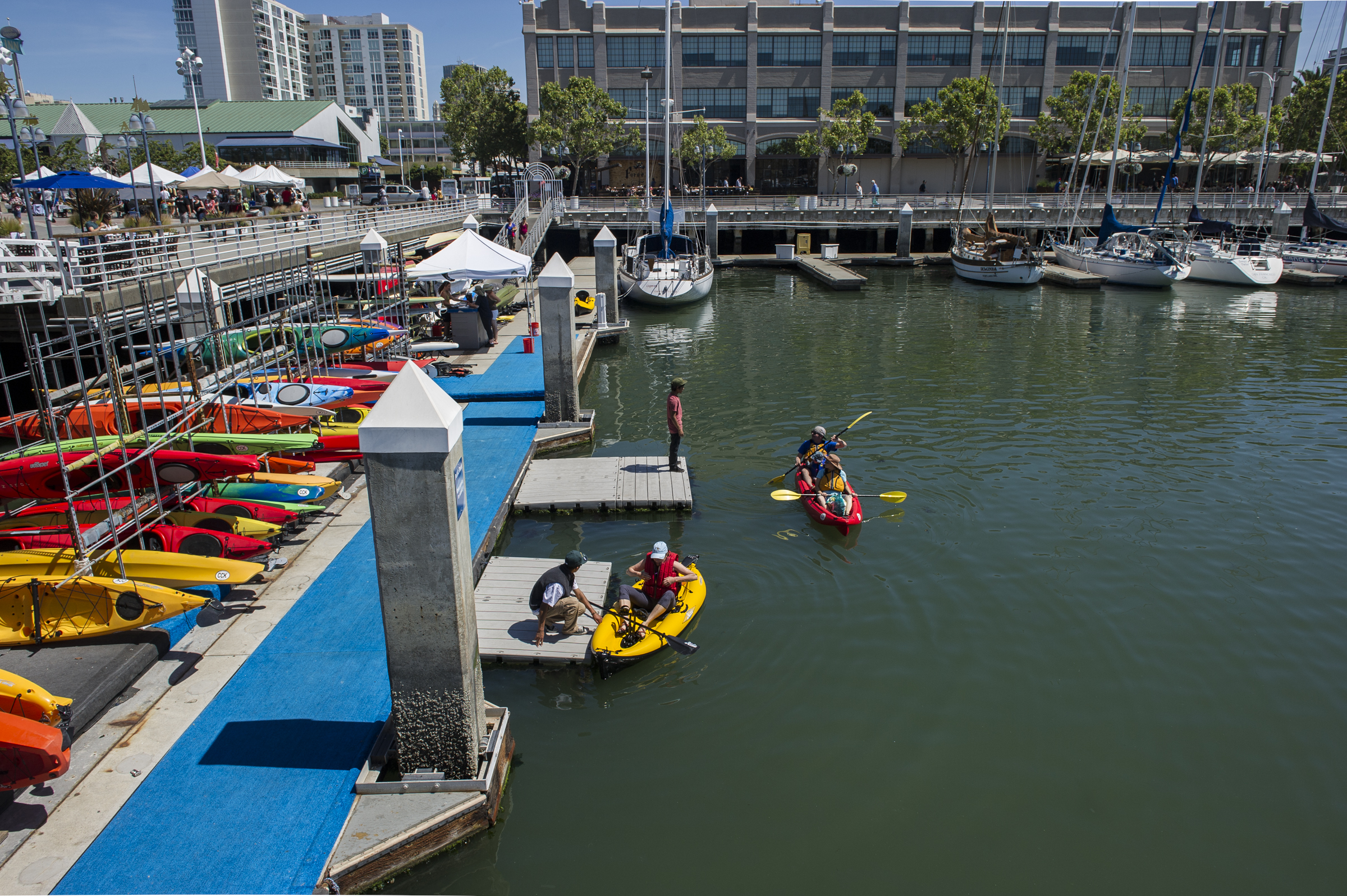 You can charter boats, tour a presidential yacht owned by Franklin Roosevelt. Take a ferry over to San Francisco, if you wish. Eat and drink to your heart's content, catch a first-run movie, or go to Yoshi's, one of America's premiere jazz clubs. All of this, and much, much more is in close proximity, a mere stroll along the waterfront's walkways.
I fell in love with Jack London Square. I would marry Jack London Square if I could. I can't, but I'll keep up a long-term, long distance romance with Jack London Square from henceforth.
The only thing I love more than Jack London Square is the Waterfront Hotel, which sits right off the waters of Jack London Square and is the best campaign headquarters you'd ever hope for to stage your getaway.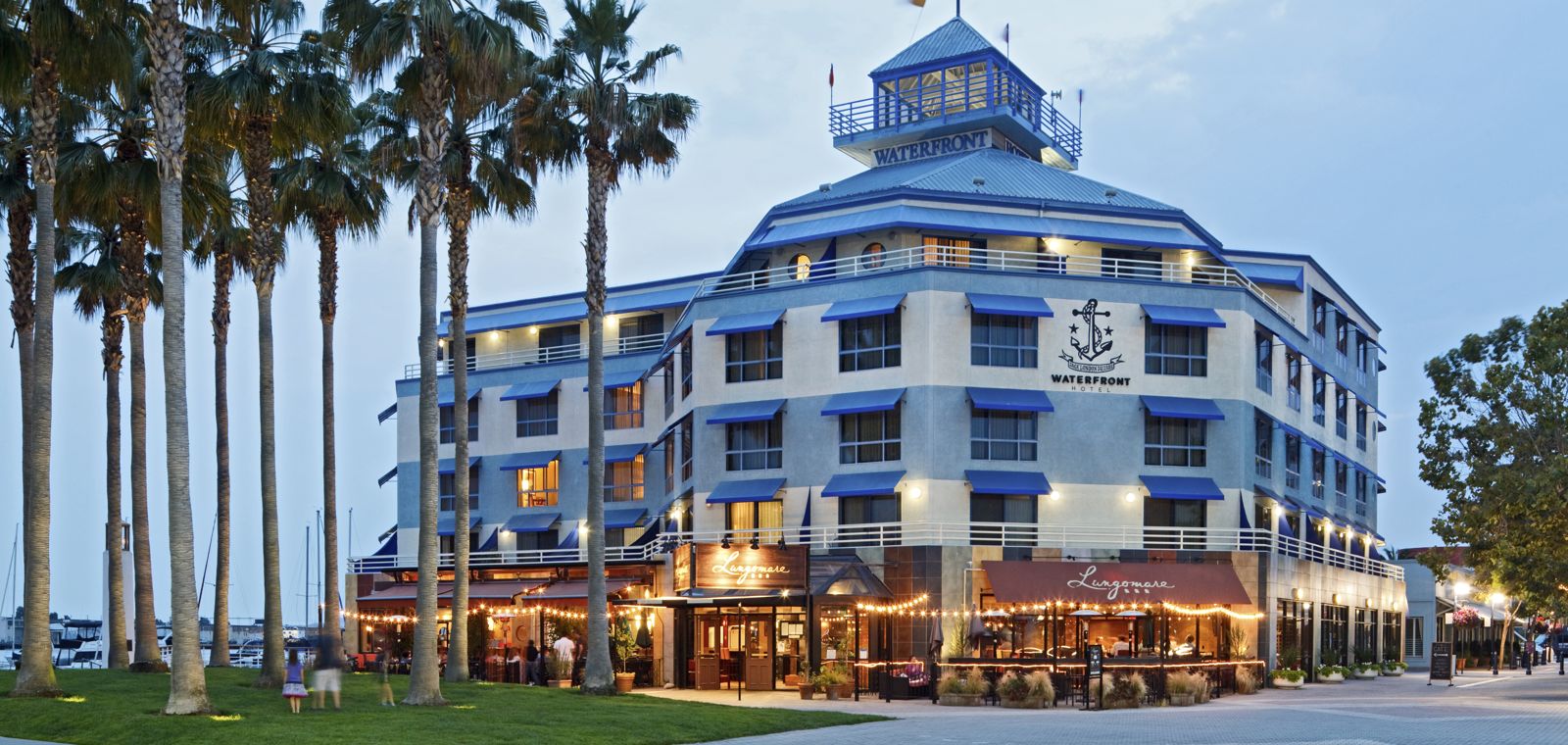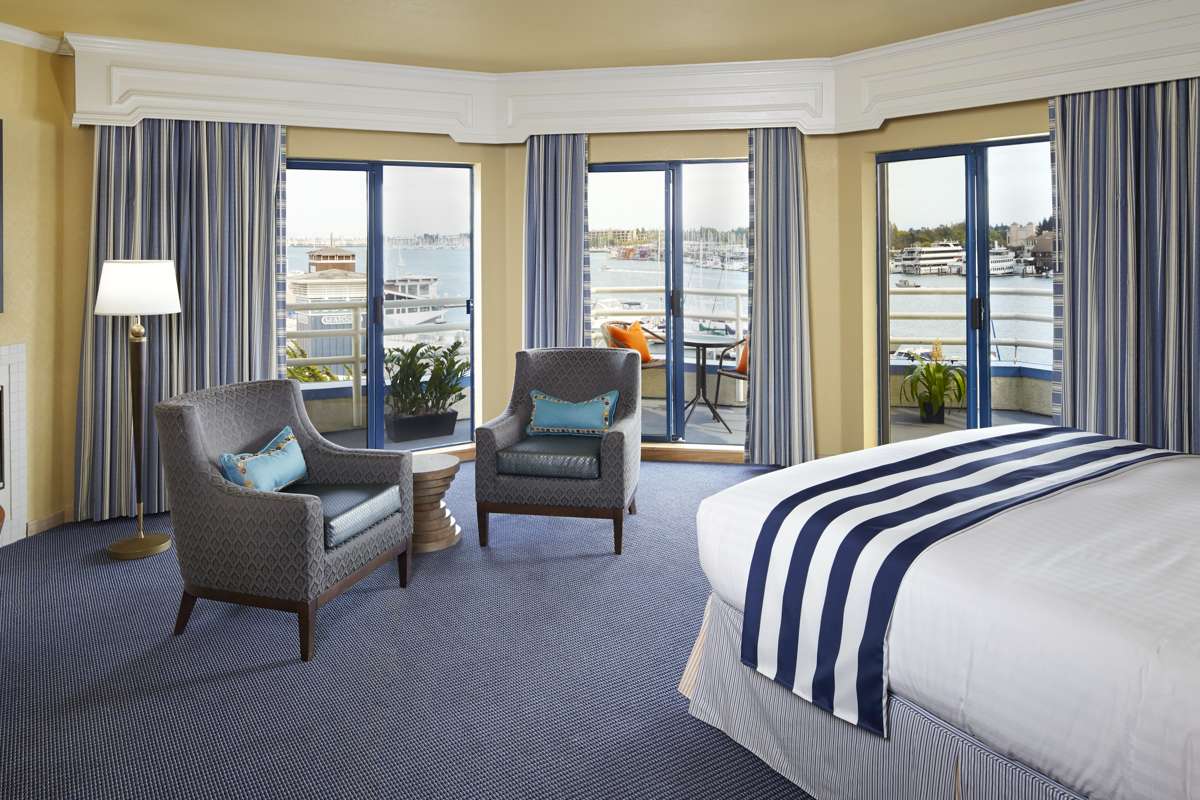 The Waterfront Hotel is truly party central, smack dab in the middle of the circus, mere yards away from almost everything, and the party is right outside your front door.
Waterfront is a non-pretentious, nautical-themed, 145-room luxury hotel with window views of the Bay and San Francisco. Relaxed, cozy and upbeat, this is definitely not a chain hotel.
The beauty of the Waterfront's proximity to Jack London activities is that for your entire stay, you can look out your room window to see what's going on, decide if you want to go down and participate, return to your room for a break, then go out again and get into something else.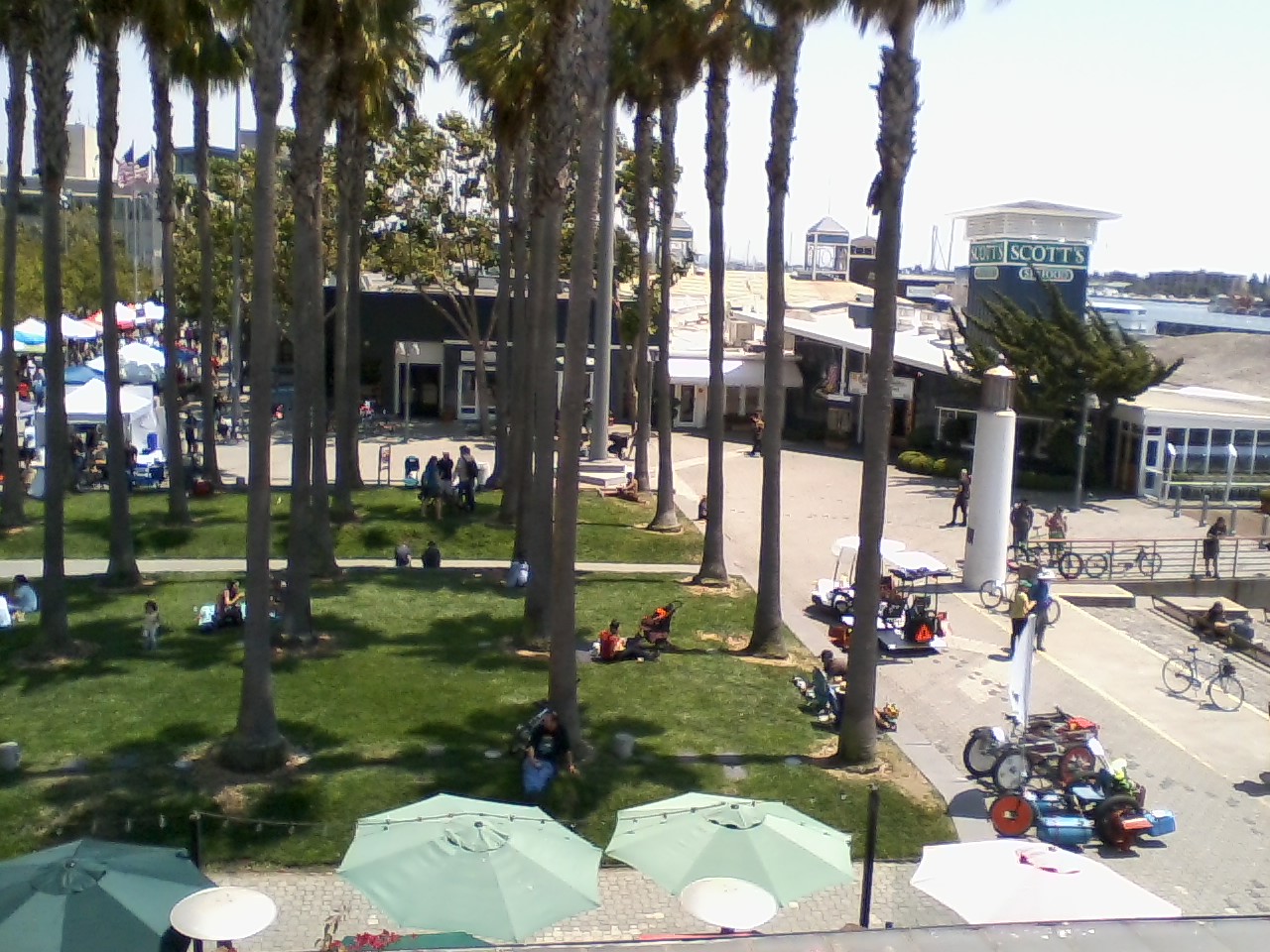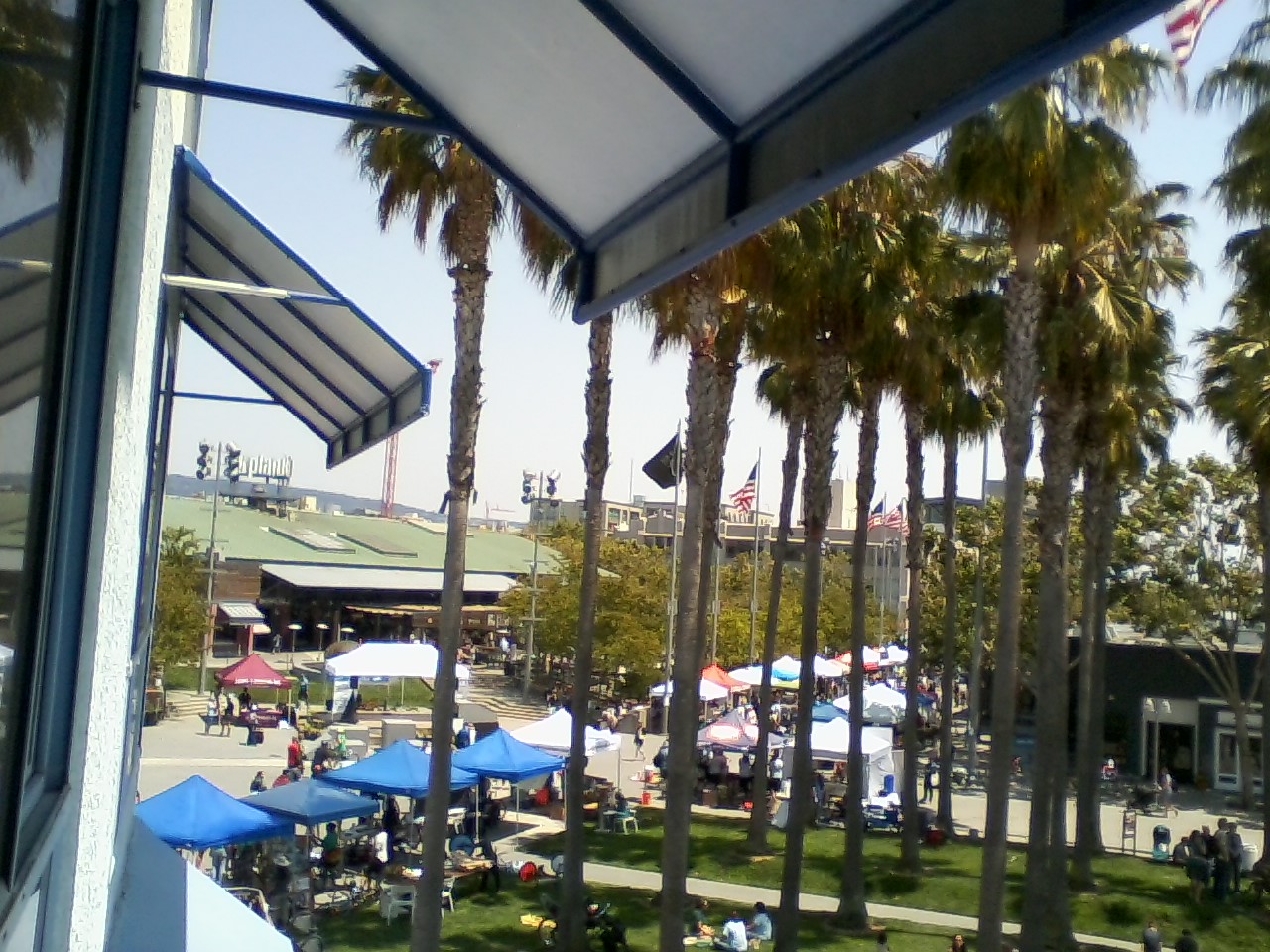 You can do this all damn day, every day of your getaway, or if you feel like it, day or midnight, you can just sit by the water and collect your thoughts. Or, in the midst of all the activity around you, you can layout on the grass and read a book or people watch.
Plus, weed is legal in California, so…and, expect to run into people who have partaken of the bud. But it's all chill and there's a lot of people-friendly security to make sure everybody stays warm and fuzzy.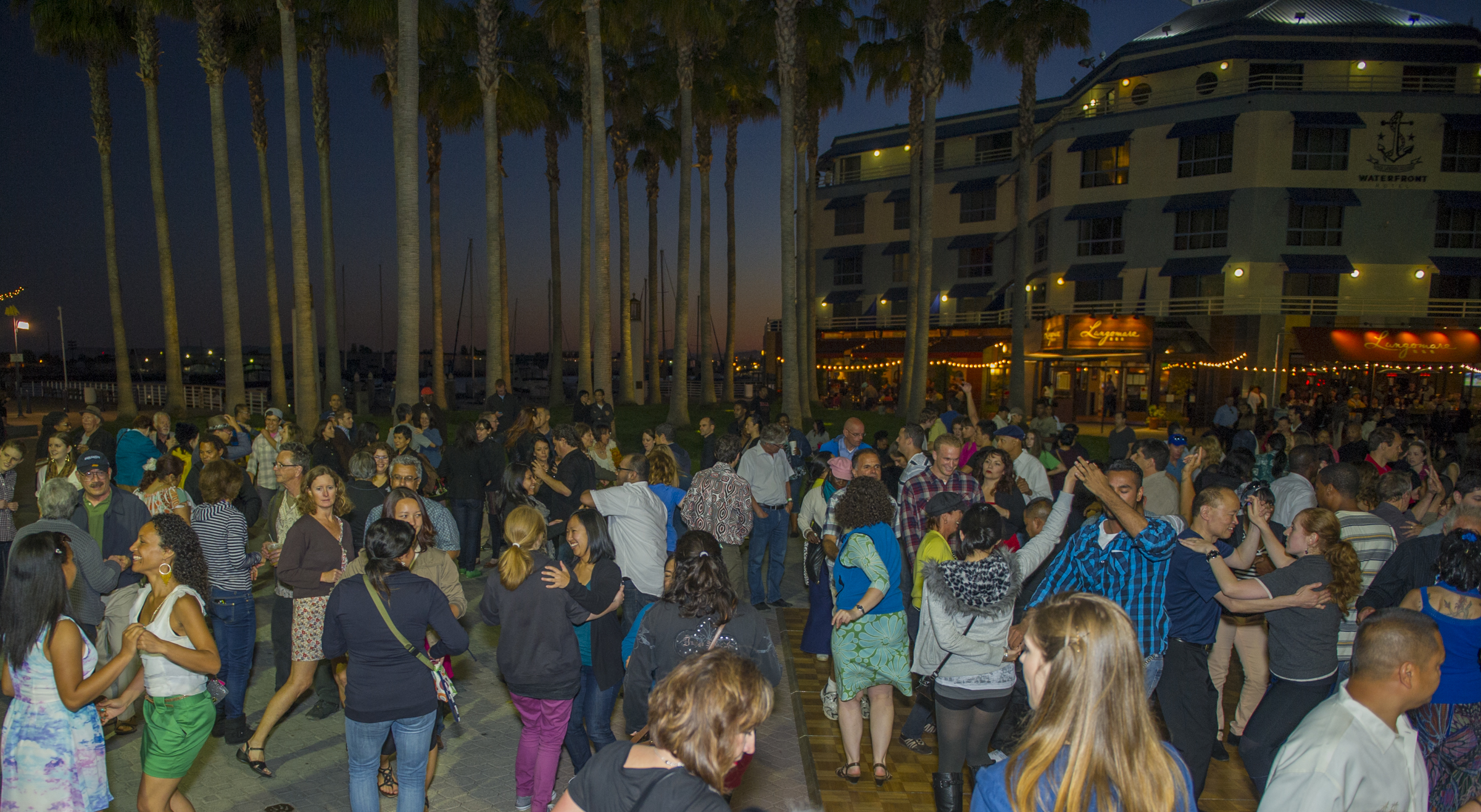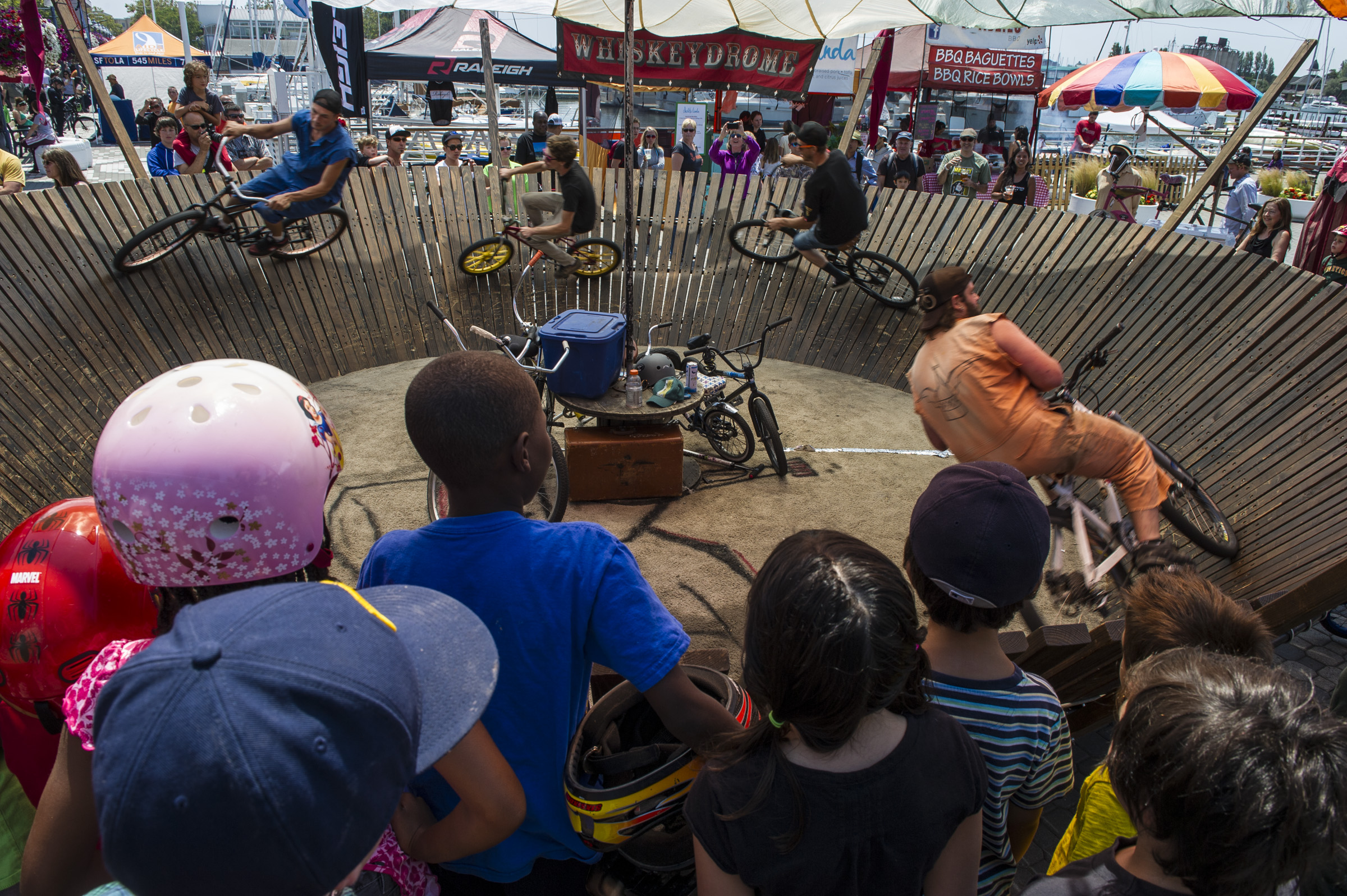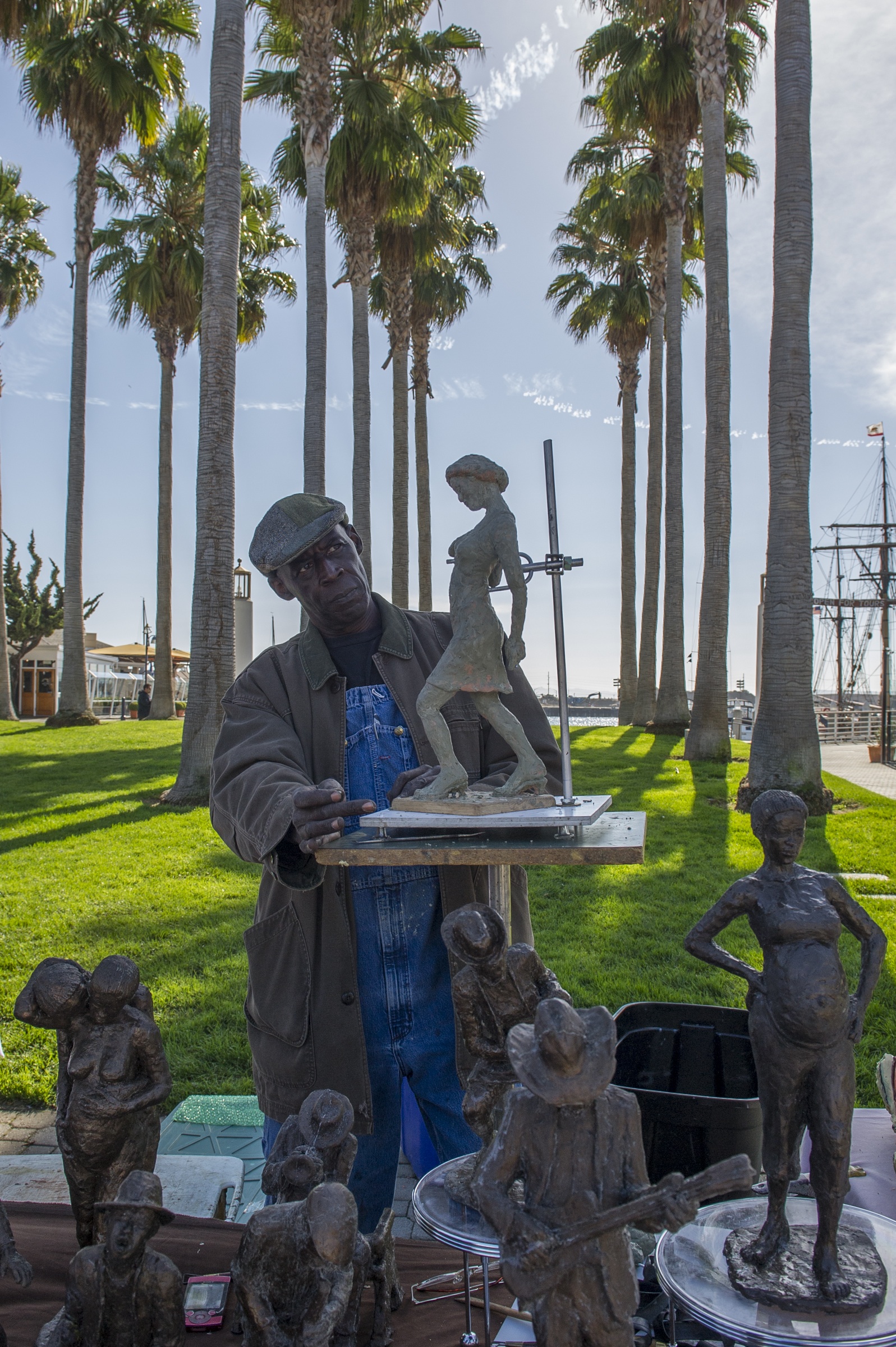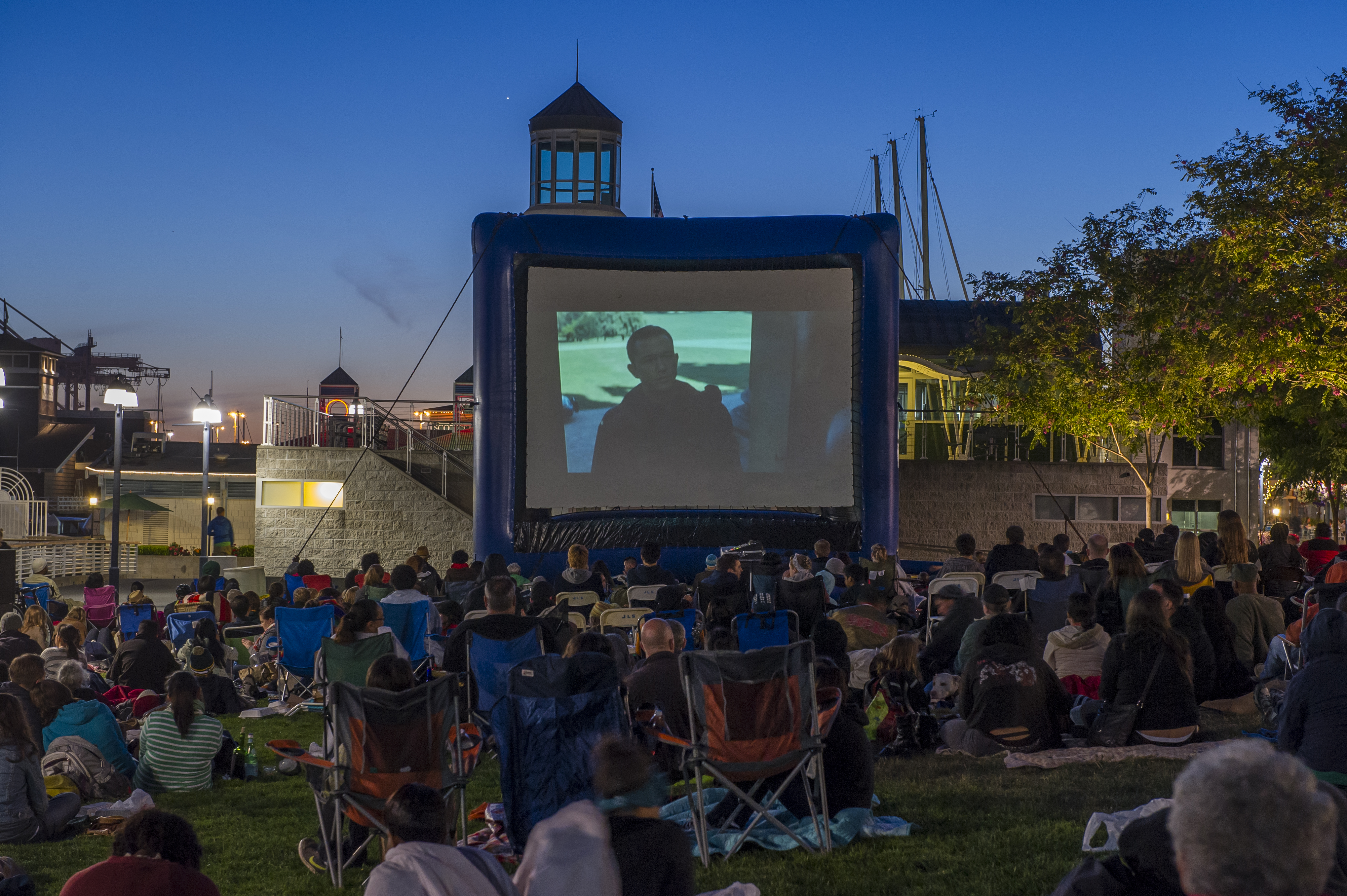 Here's an example of how convenient the Waterfront Hotel is: In the hotel itself is a great Italian restaurant called Lungomare, which always seems to be hosting a wedding, graduation party, reunion, or some sort of gathering. (lungomareoakland.com)
Right outside the door is the most acclaimed seafood restaurant in town, Scott's Seafood. It's popular for all occasions, but noted for its incredible Sunday brunch, featuring jazz, champagne, and mimosas, all with a New Orleans flair. That's great to do right before you head back home to end the weekend. All the food at Scott's is excellent. But as delicious as these seafood dishes look below, one of their tastiest items is a giant char-broiled chuck burger that is just…umph! (scottseastbay.com)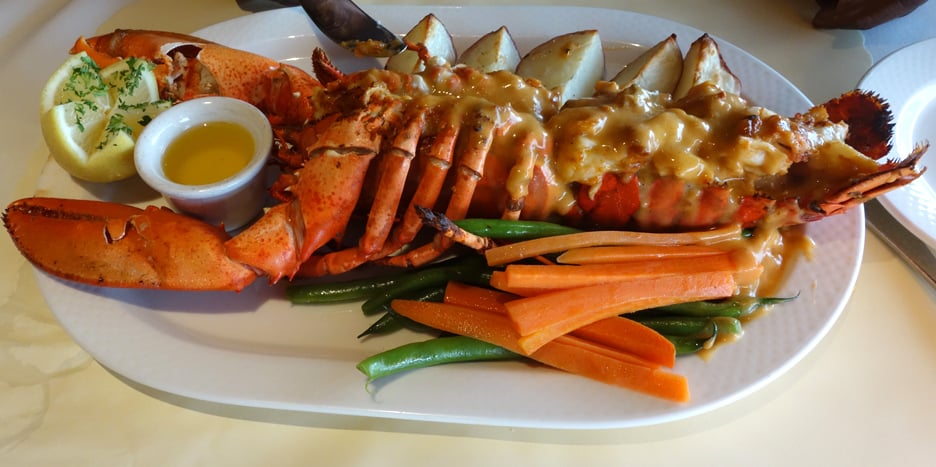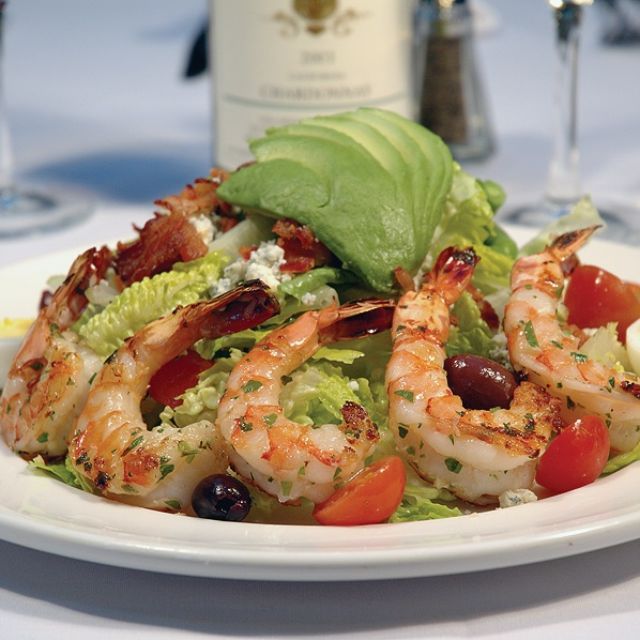 As far as eats go, Jack London Square also features Forge, an artisanal, wood-fired pizza place; Dyafa, an Arab bakery; Chop Bar, a West African-inspired community gathering restaurant; Home of Chicken and Waffles (move over Roscoe!); Nido, a Mexican eatery; Souley Vegan, a soul food vegetarian place; Farmhouse Kitchen for Thai cuisine; and Kincaid's steak and chop house.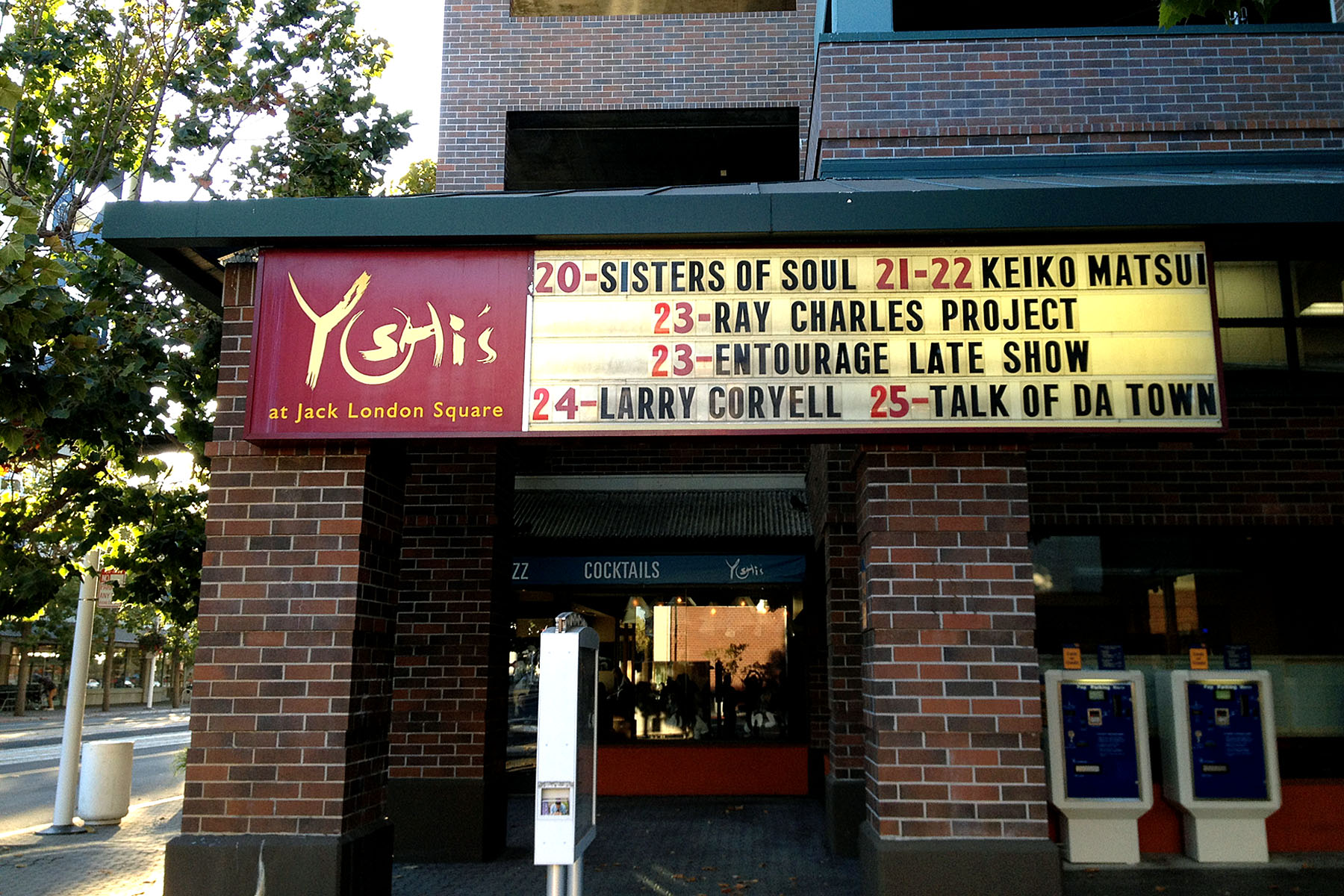 And then there's Yoshi's, which is both a Japanese sushi restaurant and an iconic jazz club and located only a block away from the Waterfront Hotel. Yoshi's serves up exquisite jazz on an almost nightly basis, with acts that rarely make it to Chicago – Rahsaan Patterson was there when we were. You can go to Yoshi's virtually every night of your getaway weekend and have a ball.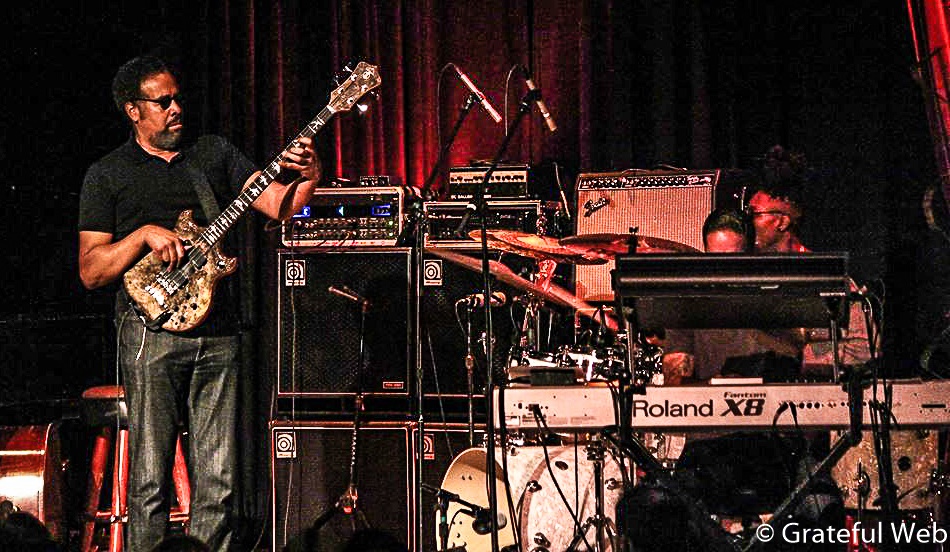 And speaking of balls, also steps away from the Waterfront Hotel, you can play with billiard balls, bowling balls, and bocce balls at Plank. This is a 50,000-square-foot activity center that also includes an arcade, a beer garden, and a restaurant. (plankoakland.com)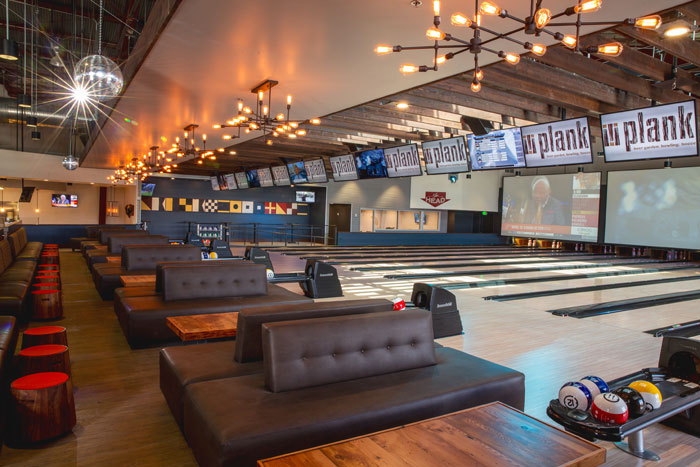 Then, to wet your whistle, you can head for Heinolds' First And Last Chance Saloon, which has sat in its spot since 1883. It is so named because it originally served sailors on long voyages at sea, so this place was either their last chance to get a drink before they shipped out, or their first chance to down one once they returned. (heinholdsfirstandlastchance.com)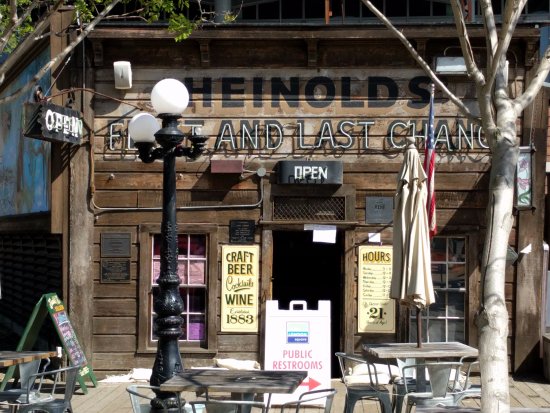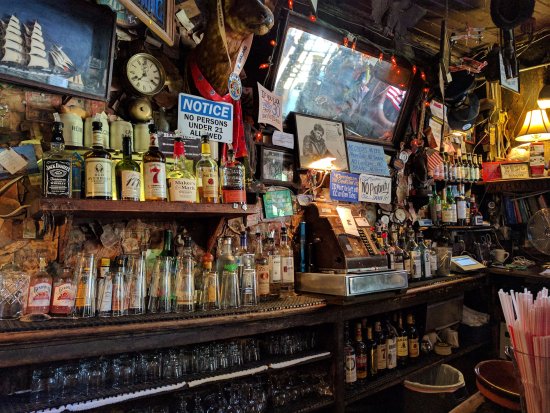 Or you can taste a little vino at Roseumblum Cellars Winery, on the other side of the Waterfront Hotel. Rosenblum is recognized as one of North America's most acclaimed producers of Zinfandel and Rhone varietal wines. You can stop by seven days a week to discover some of those wines at the tasting bar or outdoor patio area. (rosenblumcellars.com).
There is one side trip you have to make outside of Jack London Square while you're in town, but it's only about 15 minutes away and well worth it to visit Lake Merritt. This is an area that native Oaklanders seem to hold semi-sacred. It has connections to important, memorable events in their lives and is apparently part of what makes Oakland, Oakland, akin for us to Wrigley Field being part of that which makes Chicago, Chicago.
One of the most unique urban spaces in the country, Lake Merritt is a three-mile round, heartshaped shoreline bracing a large freshwater tidal lagoon, surrounded by parkland and neighborhoods right in the middle of the city, just off of downtown. A registered National Historic Landmark, the lake became America's first official wildlife refuge in 1870. It is encircled by a necklace of 3,400 lights that make the area glow at night.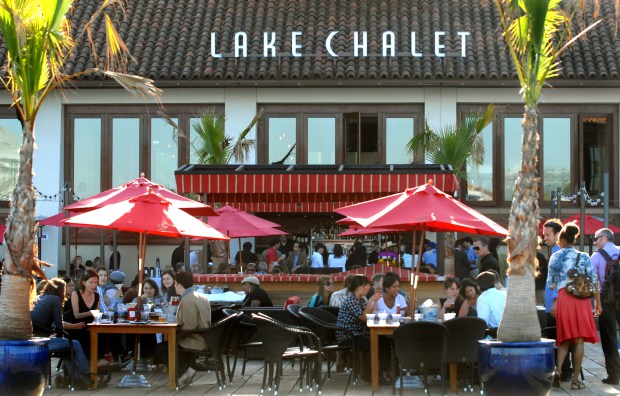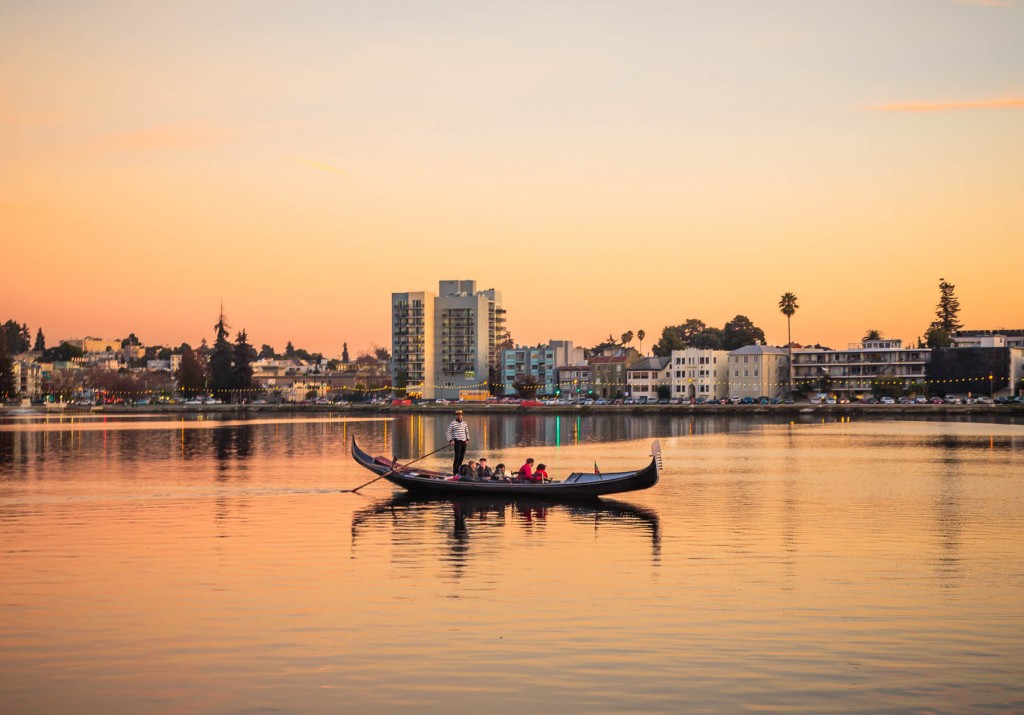 Lake Merritt happens to be the setting for a most romantic moment of your getaway weekend. First, a half-hour gondala ride around the lake – yes, like on the canals of Venice – and then dinner at Lake Chalet Seafood Bar & Grill Restaurant right next door to the gondola service, where you can watch the sun set over Lake Merritt as you dine. Gondola Servizio's truly magical 30-minute rides go for $60 (there's a 50-minute ride, too); you can even bring your own bottle of wine on the gondola and they'll provide the glasses. (gondolaservizio.com).
Lake Chalet is a multi-level restaurant in a former historic boathouse that offers dining directly over the water out on the dock as well as the dining room, which features floor-to-ceiling windows, an 80-foot marble bar, and outstanding high-end entrees. (thelakechalet.com).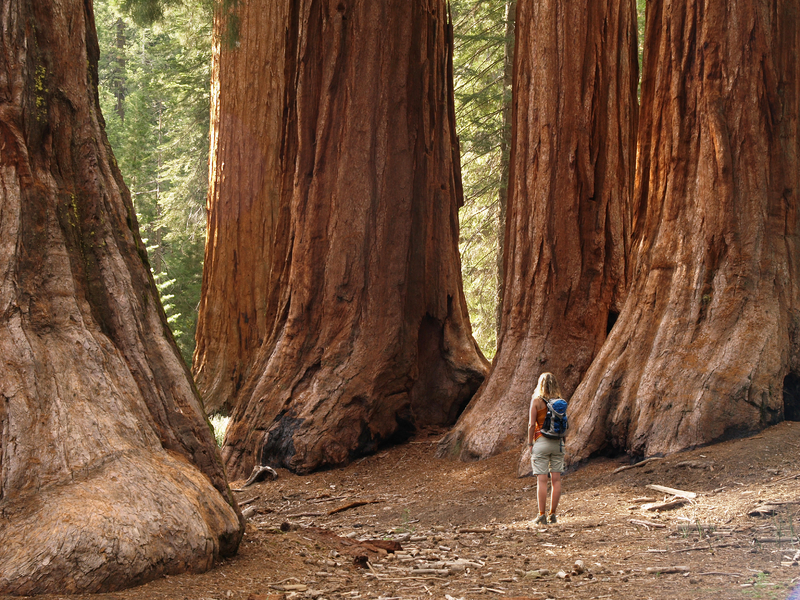 On another of your days in Oakland, you can leave Jack London Square and if you want to rent a car, head for the (Oakland) hills to explore Redwood Regional Park, which a far-ish drive away. This hidden, foggy, surreal forest is home to miles of trails that wind through 150-foot redwoods.
After seeing the big trees, you can drive through a couple of trendy areas of the city, the nouveau-hip Temescal Alley and Old Oakland, maybe even downtown Oakland, just to check them out and take in the local sights.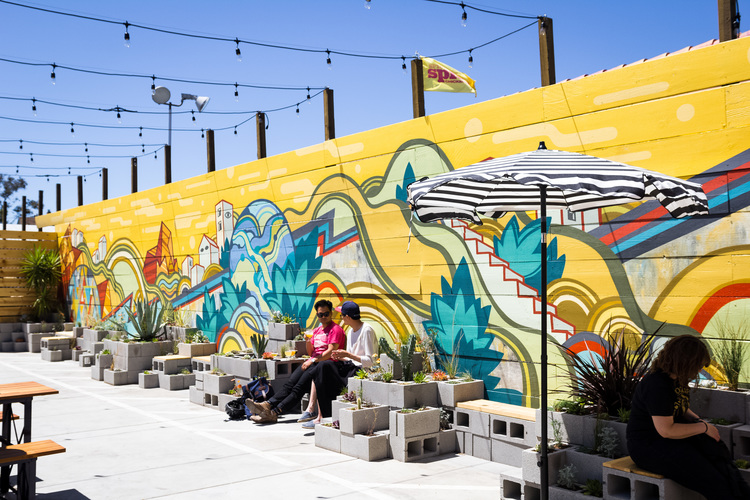 Then you can head back to Jack London Square, order a pizza – the Waterfront Hotel can recommend a delivery place with tasty "normal" pies, not California-style pizza – and sit back in your room and watch the sun set over the boats in the Bay, as the lights in Jack London Square brighten the dusk.
That's how we spent our last evening there, finally relaxed, recharged and ready to fly back to the gridded streets of worker-bee Chicago the next morning, happy to be back home and refreshed enough until it's time to leave again for another getaway.
Think we'll head back to Jack London Square for Christmas!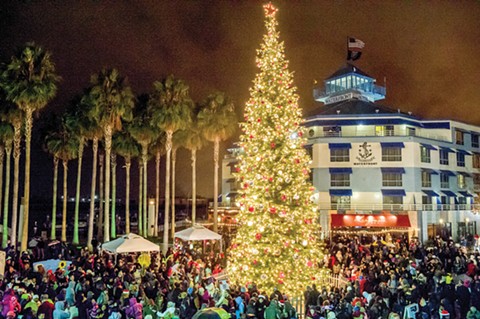 (Special thanks to Allie Neal of Visit Oakland – allie@visitoakland.com – and Priya Sharma of the DCI travel marketing firm – priya.sharma@aboutdci.com – for making this Oakland trip possible. Contact Allie if you're planning a visit to the Oakland area in the near future.)