From the underground dance clubs of 1950's Memphis, Tennessee, comes the Tony Award-winning Best Musical that bursts off the stage with explosive dancing, irresistible songs, and a thrilling tale of fame and forbidden love.
Inspired by actual events, Memphis is the story of a white radio DJ who wants to change the world and a Black club singer who is ready for her big break.
This incredible journey, written by Joe DiPietro (author of Nice Work If You Can Get It, All Shook Up, I Love You, You're Perfect, Now Change and others) is filled with laughter, soaring emotion and a roof-raising musical score by David Bryan of the band Bon Jovi.
Chicago-based actress and singer Aeriel Williams seamlessly takes on the role of Felicia Farrell, a talented nightclub singer that's looking to make it big, but ends up finding much more than she bargained for amid the laws of the day.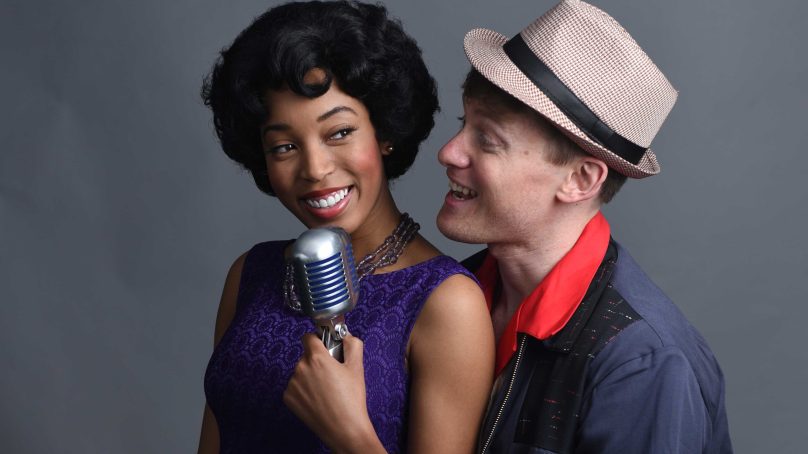 No stranger to stage and screen with roles in a number of hit productions (The Color Purple, Dreamgirls, Seven Guitars) and popular television shows (The Chi, Empire), Williams gives a thorough and electrifying performance that is sure to captivate audiences.
N'DIGO recently caught up with the multi-talented Williams to discuss her career beginnings, her unique and hilarious pre-show ritual, and tackling the role of Felicia Farrell.
N'DIGO: Tell us about your start and how you caught the acting bug.
Aeriel Williams: I basically caught the acting bug through watching Brandy's career in acting. It was specifically when she starred in Cinderella & Double Platinum with Whitney Houston. That's all I needed to see and I was all in.
Currently, you're starring as Felicia Farrell in Porchlight's production of Memphis. With other roles in popular productions like The Color Purple and Dreamgirls under your belt, does it get any easier taking on such well-known roles?
It is not easy taking on well-known roles at all because there's always a comparison of artistic interpretation. With that said, the beauty of well-known roles is making it your own and consistent discovery of each character you play.
What were you initial thoughts when this opportunity came to you? What drew you in?
I was eager to discover Felicia through the music and I was drawn in from the team that put this production together. I was so excited to work with them.
How did you prepare for the role of Felicia?
I studied the roots of rock'n'roll through gospel music and the Black women who started it, like Big Mama Thornton and Sister Rosetta Tharpe.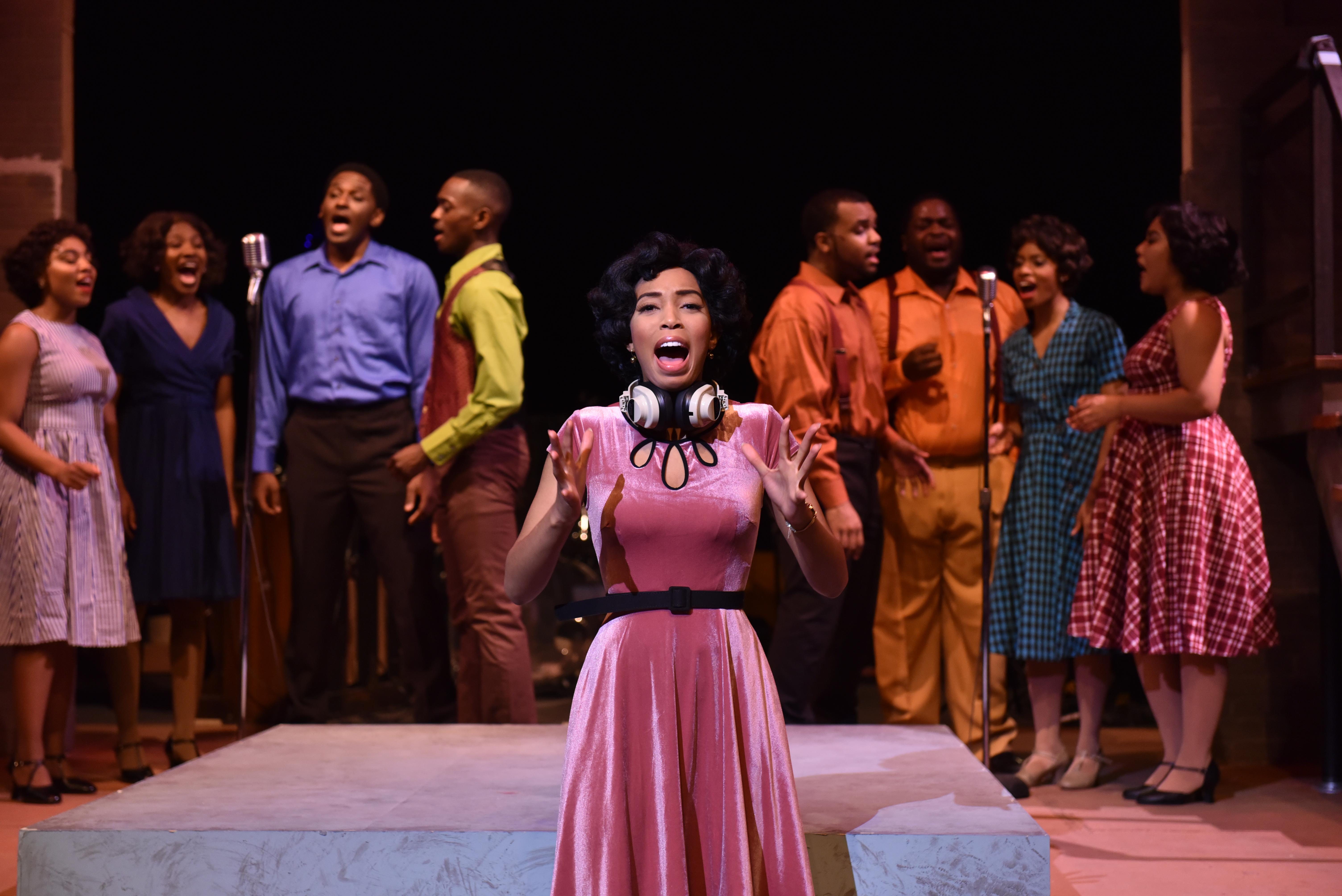 Do you have a unique pre-show ritual?
Believe it or not, eating peach rings (laughs).
You've also had roles on the hit television shows Empire and The Chi. What are some of the subtle differences between theatrical acting and television acting that most might not pick up on?
Theatrical acting forces you to exist in the moment and to learn to recover from your mistakes in the moment. Film and television allows you to exist in the moment and then go back and fix your mistakes.
In addition to your acting career, you also have a burgeoning music career as well. Please tell us a little about Mon'Aerie and what you're working on musically.
Mon'Aerie is Aeriel's artistic journey. Right now I am working on my Afrobeat/house/soul EP, EDEN, which will be released this summer.
Who would you cast to play you in the story on your life?
I'd cast Amandla Stenberg as myself, Angela Bassett as my mother, and Morgan Freeman as my father.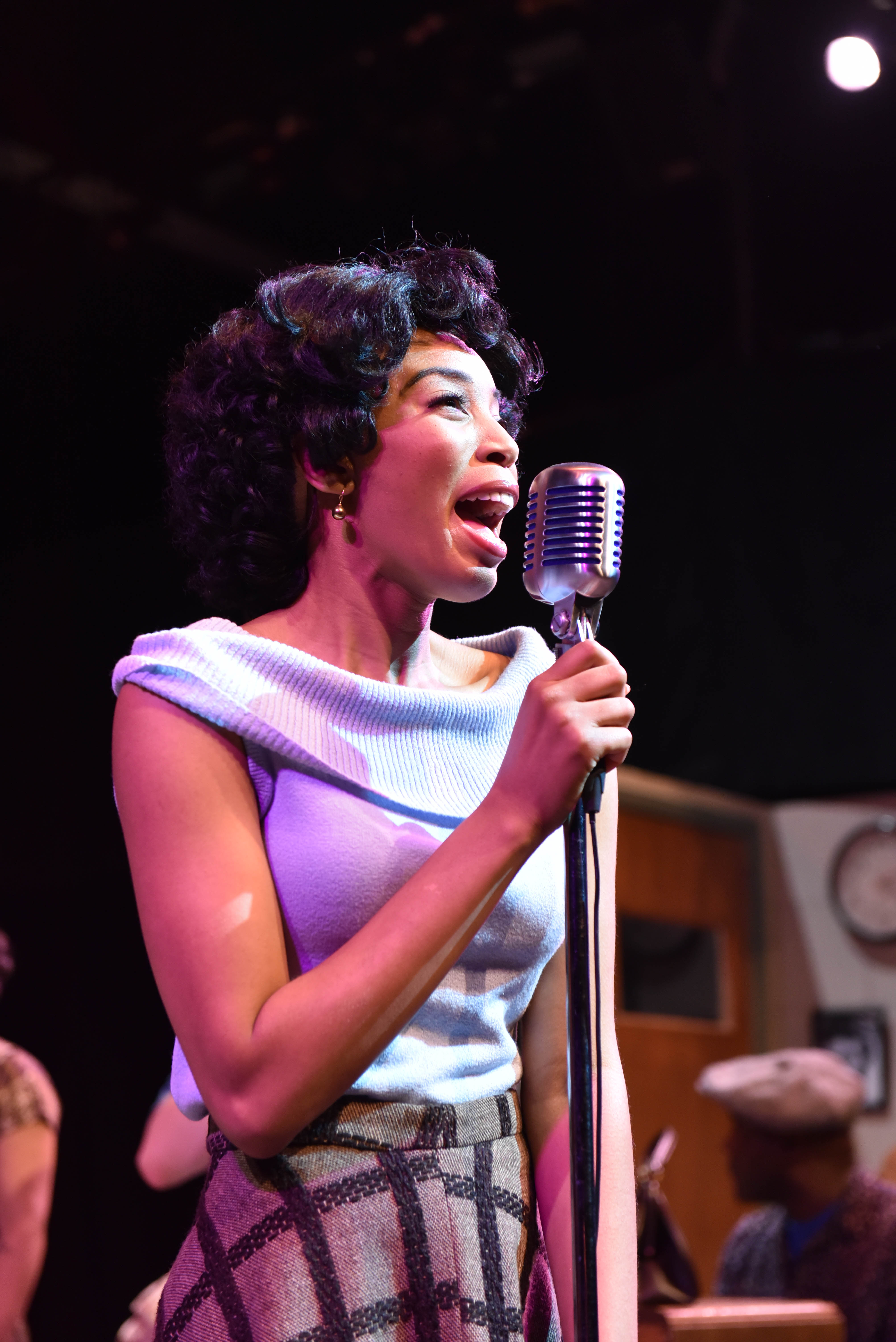 What's something people would be surprised to know about you?
Some people who see me on stage or see me sing may be surprised to know that I'm still a tomboy.
Best advice you'd give to young artists?
This one is pretty easy. I would tell anyone who'll listen to simply BELIEVE IN YOURSELF!
Any favorite quotes or affirmations?
"Perfect love casts out all fear."
What's next for Aeriel Williams?
So much going on. So many things in store. I guess you'll have to stay tuned and wait and see…
(Porchlight Music Theatre's production of Memphis can currently be seen at The Ruth Page Center for the Arts, located at 1016 North Dearborn Street through June 16th. For more information, visit www.PorchlightMusicTheatre.org.)