Award-winning actress Sydney Charles is a Chicago native with selected theatre credits that include: Lottery Day (Goodman Theatre), The Fly Honey Show, Spamilton Chicago (Royal George Theatre), An Octoroon (Definition Theatre Company), Dorothy in The Wiz (Kokandy Productions), Zora in the world premiere of Prowess (Jackalope Theatre), and the title role in Dessa Rose (Bailiwick Chicago).
Charles has appeared on Showtime's hit series Shameless and can soon be seen in episodes of a pair of buzzworthy web series – The Haven, and The T. She is also an artistic associate with Firebrand Theater, a newly formed feminist musical theater company.
N'DIGO recently sat down with Charles to discuss her career, future endeavors, and her current role as Tillie in Court Theatre's production of the classic Guess Who's Coming To Dinner?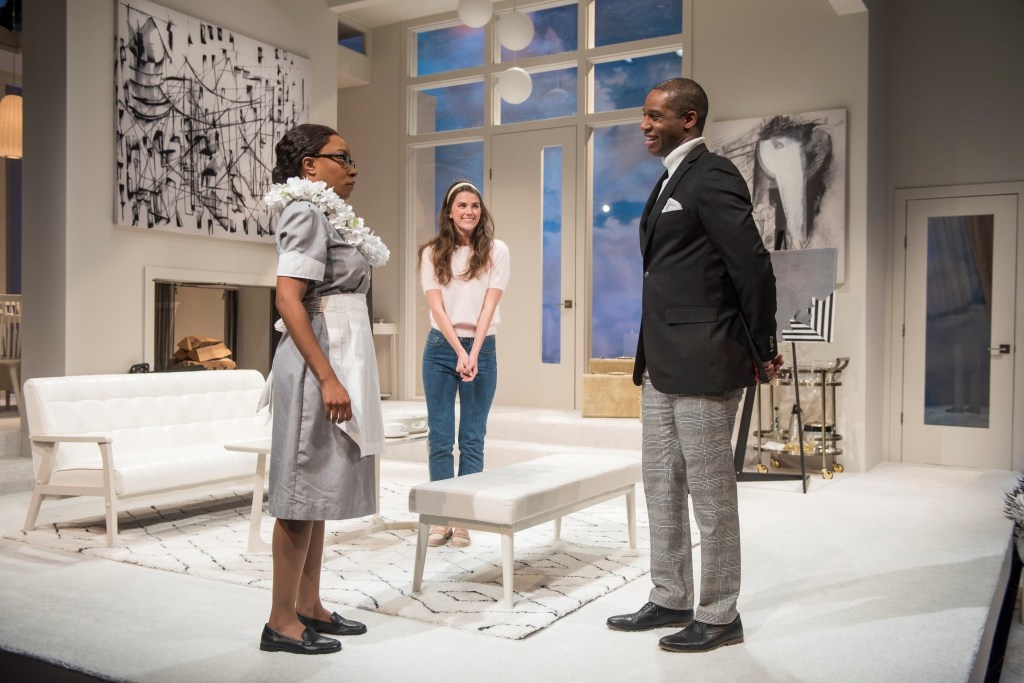 Catch Sydney Charles in Guess Who's Coming To Dinner? currently playing at the Court Theatre, located at 5535 South Ellis Avenue in Chicago's Hyde Park neighborhood. For more information, visit www.courttheatre.org.
N'DIGO: How did you get your start as an actress? When did you get bit by the acting bug?
Sydney Charles: I started acting around 2010…just trying it out and seeing if it was something that I wanted to do. I was working in corporate America when I realized that it was not for me and decided that I wanted a career change. I always say that I "snuck in" via musical theater, as music is my first love and the way I booked my first show. However, two years ago is when I made the decision to act full-time and only act. There's nothing like performing. It's not about the attention for me; it's about being fulfilled.
Tell us about your first "big-time" gig that gave you butterflies.
I really don't get butterflies. You can ask anyone that knows me or works with me. I get the sensation as if I'm about to get on a roller coaster. While I'm in line, I'm excited and questioning why I'm about to get on this ride. Anticipation builds as we escalate and that first drop is exhilarating and then next thing you know, you're just waiting to get back in line again to experience it one more time.
Is there any added pressure with taking part in the production of a classic like Guess Who's Coming To Dinner?
Pressure? Nah. Any concern about playing a well-known and sometimes frowned upon trope in the African-American community? Yes. Black women are very frequently the slave, the maid or the sassy friend, so in the beginning it was difficult for me to wrap my head around being this character.
However, the brilliance of my two directors, Marti Lyons and Wardell Julius Clark, helped me shape who Tillie is for this particular production – cast younger to play with the dynamic between her and Dr. Prentice, her and Joey, and her point of view regarding this situation as a Black woman in 1967. It makes Tillie to be seen as more than just the maid.
How do you go about bringing something unique to Tillie's character?
Tillie has more of a sense of humor in this production and you are able to see why she feels the way she feels about everything that occurs in the Drayton household. My goal with any character is to humanize them and make them a full person so the audience gets a full experience.
What can you tell us about the pair of upcoming web series (The Haven, The T) that you're a part of?
All I can say (so far) is to watch them when they come out! Remember that Google is your friend. They are independent series, both of which will employ Chicago actors, and they're inclusive and empowering. They #Lit.
Who or what is the Firebrand Theater?
It is the first musical theatre company, the love child of Ms. Harmony France, committed to employing and empowering women by expanding opportunities on and off the stage. The company will focus on equal representation of women and men by seeking out female talent in all aspects of production, from the crew to the artistic team to the actors on stage. I am beyond blessed to be a part of this company that gives a voice to ALL women.
Who are three actors or performers that have greatly influenced you?
Just three? Okay…okay…Angela Bassett. Phylicia Rashad. Jim Carrey. I have to give an Honorable Mention to Giancarlo Esposito though. Crazy I know, but that's what it is. They are all so smart and so committed and versatile. They embody everything that I want to be.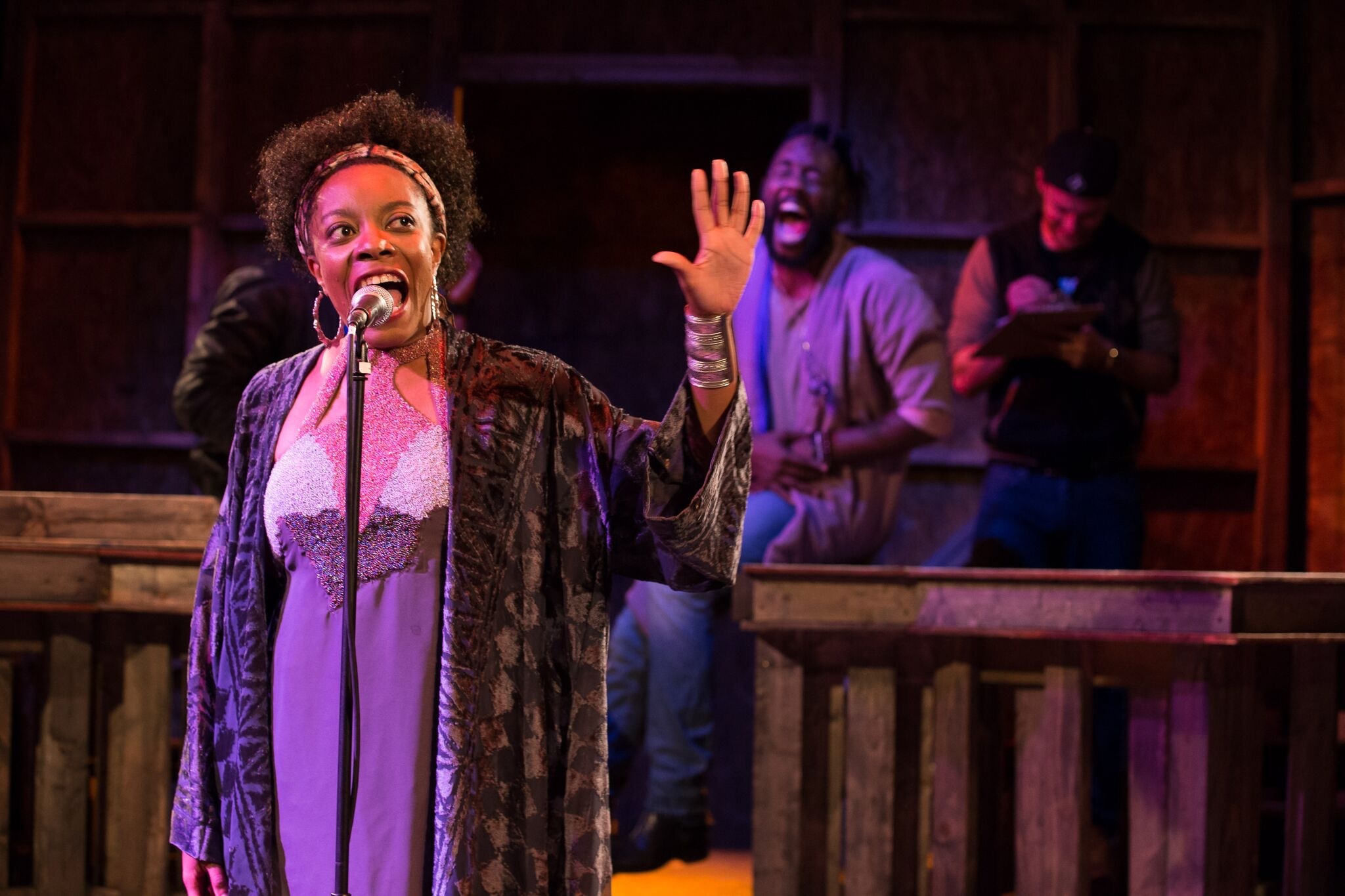 Do you have a dream role?
I don't have a dream role per se. My dream role is one that will allow me to take care of my bills and my family. So whatever role that is…that's the one that I dream about all the time.
What's something people would be surprised to know about you?
I have no idea. I don't like coconut; like the texture of it is…gross. But I do like coconut milk and coconut water. Weirdo.
Best advice for those aspiring to make a mark in the world of theater?
I don't consider my mark to have been made yet. However, just remember that it's a marathon, not a sprint. Acting is not glamorous. It's a lot of hard work. Lack of sleep. Money is not just being thrown at you. It's called being a starving artist for a reason. But, you gain friendships and relationships and life experiences that you can't trade for any amount of money.
Favorite quote or affirmation?
"Do, or do not – there is no try." – Yoda
What's next for Sydney Charles?
Sydney is just out here going on auditions when my agent calls. Doing what I love to do. I'm always working on something (thank God), but I'm not always at liberty to say what those things are. So you just have to either follow me on IG or Facebook until I get my website up. I'm not hard to find (shoutout to Google).