Born and raised in Chicago, Rodger Jackson is head of a new locally based streaming platform called The-I, and also executive producer of its fascinating flagship web series No Chiraq.
With hopes of finding the next Issa Rae, Lena Waithe, Ryan Coogler, Barry Jenkins or America Ferrera, The-I offers paid, non-exclusive deals to qualified talent. Equally important is the fact that they have employed over 100 Chicagoans for their productions, including neighborhood youth who happened to be present while they were filming.
 N'DIGO recently sat down with Jackson to discuss the platform's origins, how aspiring filmmakers can get involved, and how The-I's flagship show about Chicago, No Chiraq, differs from Showtime's buzz worthy new series, The Chi.
N'DIGO: Tell us about The-I and the inspiration behind it?
Rodger Jackson: The-I is a great new platform for independent films and music. We wanted to provide an opportunity for filmmakers beyond the premiere. Independent artists are an extremely focused group. They have a vision and then they execute it. However, once the project is completed, the real work to get it out to the public begins.
After you have exhausted the family and friend resources, where do you go? The final resting place is usually YouTube or Facebook. The inspiration behind The-I was to provide a launching pad or stepping stone for the artists depending on what their ultimate goal is. We want to provide filmmakers with both exposure and the opportunity to get paid.
Do you feel as though there has been no better time than now for independent artists and filmmakers in Chicago?
This is absolutely the best time for independent artists and filmmakers in Chicago to have their voices heard. Right now, Chicago is blowing up, but mostly for those who live outside our city. It's up to all the artists and creatives here to take a step forward and stop depending on others who live outside our great city to save us. We are going to have to save ourselves; we must create our own avenues and connections globally. We can prosper by finding our own connections for distribution and reaching our audience directly.
How did the platform's flagship series, No Chiraq, come to be?
William Pierce, the creator of No Chiraq, said that one day back in 2011, he saw a young African-American boy who had to be about 14 or 15 years old, standing on a corner looking back and forth as if looking for someone or looking out for someone.
Either way, William's perception of him was that he was selling drugs, and it hit him that some of the young men out on the streets are not just working for the head dealer, but actually taking the earnings and bringing it home to their mothers or grandmothers for the rent or gas bill.
That's when he realized that there is another side to the story, another side to why people do what they have to do. So he thought by creating this series it would give a voice to how families from different ethnic backgrounds deal with the struggles of day-to-day life. They are trying to get ahead by whatever means they have available.
Once a person can see the other side of the story, only then can that person make a real and true judgment of what other people are going through. He has been told that this series is the other side of (NBC's hit drama) Chicago PD, but it's from the neighborhood's point of view.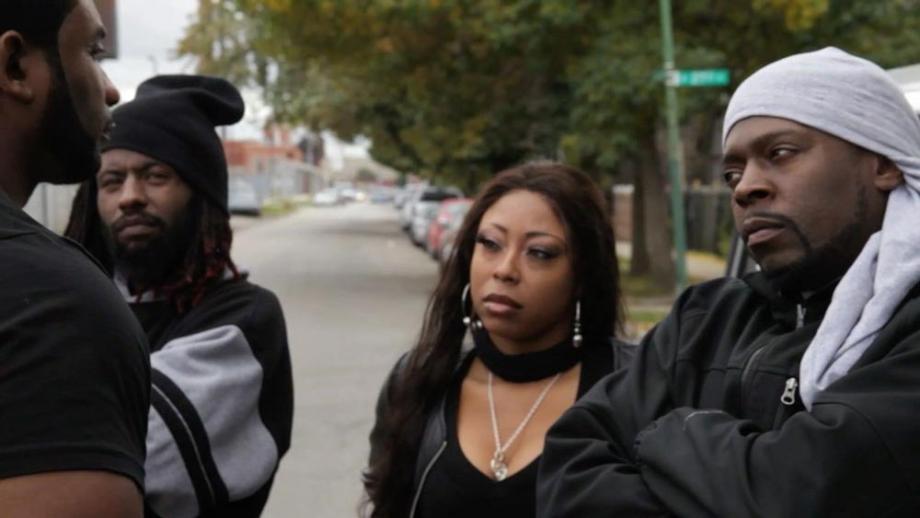 No Chiraq took off so well that a second season is already on the way. Without any spoilers, what can viewers expect from the upcoming new season of the show?
The new season will have the Adams family and The De La Garza family dealing with expanded stories from additional ethnic backgrounds. A third family will be introduced that will create even more tension. The new stories will incorporate these families from both sides of the law.
What are your thoughts on Showtime's series The Chi and what are some of the similarities and differences between the two series in your opinion?
We first want to congratulate Lena Waithe and Common on a great show. That is no easy task with any project and it's especially difficult with an almost all-Black cast. The similarities are pretty simple. Both projects highlight Chicago while bringing a more human aspect to the story than just the three- minute news clips that the world sees.
Where we may differ is in the scope of the storytelling. No Chiraq welcomes you into the many different cultures of Chicago. We are an extremely diverse city and our project reflects that. No Chiraq is a story equally told by the African-American and Latino communities. Our story is one that shows this beautiful machine while exposing the viewer to the dirty parts within.
We wanted to tell a story that anyone living in Chicago could relate to and anyone not living here could understand. The constant feedback we receive is how real the show is. That credit has to go to the whole team. Our entire cast and crew is made up of Chicago residents.
Another series with a healthy buzz is the quirky comedy, Written Off. Give us a little insight on that project.
The-I network has been diligent about acquiring content from dramas to actions and yes, a charismatic comedy called Written Off, which is about a successful writer who gets fired and can't get work. He then goes through crazy lengths to write his own story. It is a great independent situation comedy.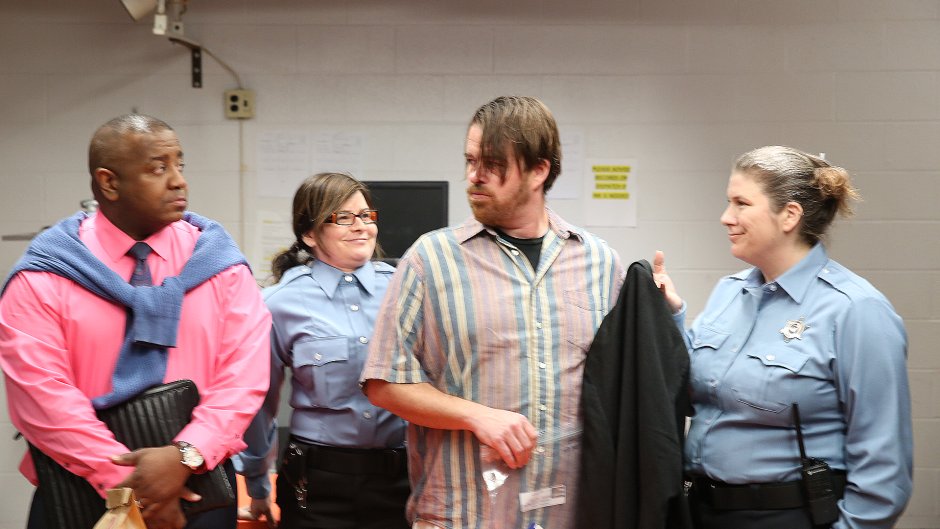 The-I is hosting a special screening of the highly anticipated film, Black Panther, for Chicago Youth Organizations? Talk about that.
We are very excited about this event. We were talking about going to see the film and how we wished we had a superhero this big when we were young. And as soon as we said it we knew we had to do it.
We bought out a show at Studio Grill for February 19 and reached out to three nonprofits – UCAN, My Block My Hood My City, and Books over Balls – that are having a huge impact in our community.
We offered them tickets for the young people who are part of these organizations and they gladly accepted. We challenge anyone who is able to buy out a showing or theater and gift it to some school or non-profit to do so as this is truly an important moment for the culture.
How can those interested in being a part of The-I get involved?
They can go to www.the-i.tv and enter their e-mails into a form on the homepage that reads: "Filmmakers, we are accepting new content." You can also follow us on these social platforms for news and updates on our latest moves via Facebook: @intvchicago Instagram: @indenetwork Twitter: @inde_network
Any other thoughts or statements about The-I that you want people to know especially?
We are filmmakers first. We really care about the filmmakers who work hard developing a story, casting the right actors, shooting and editing their projects. They do this not because of money, but because of passion. We really want people to know that we care and want to help them with their missions.
Best advice for those aspiring to make a mark in the world of film/TV?
The best advice we could lend is a quote from the late, great Gene Siskel to our partner Noel Occomy. Siskel told him: "Write about what you know." So to all artists – rap about what you know, paint about what you know, sing about what you know, and create about what you know.
Favorite quote or affirmation?
"Do not take directions from people who have never been where you are going."
What's next for The-I?
Currently, we are accepting content to be seen on The-I. Our plan is to not only offer a platform, but also to hire content creators, writers, composers, producers, and directors to complete various stories that will compel, convince and connect. The-I is the symbol of Independent Media.
(For more information on The-I, visit www.the-i.tv.)