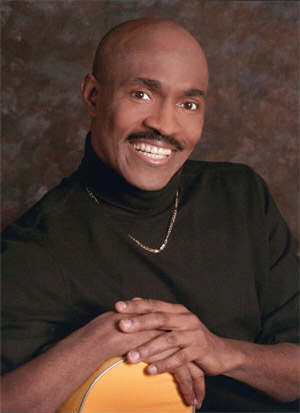 For 27 years, Homer Bryant and the Chicago Multi-Cultural Dance Center has delivered life-long benefits through its focus on discipline and personal development. From classical and contemporary ballet, to African dance and Hip-Hop, Bryant and his CMDC instructors are committed to finding and developing the very best in each and every student.
As of late, the CMDC has taken the world by storm with its mega viral Hiplet™ technique that has received over 400 million views online. Hiplet™ has been featured on national television shows including Good Morning America and The Steve Harvey Show. The company has also recently struck up partnerships with major brands such as Mercedes Benz and Vogue Magazine. Presently, the school is gearing up to present their first major performance of 2017 entitled Because We Can.
N'Digo recently sat down with Bryant to learn more about his start in dance, his work on a beloved classic film, and his CMDC's upcoming benefit and performance, Because We Can.
What was life like growing up in the Virgin Islands in the 50's and 60's?
Growing up in the Virgin Islands was extremely humbling. It was a place where the village truly raised the children. We were attentive and respectful children.
How did you discover your love of dance?
I did not choose dance, dance choose me. I was always dancing in the house, in the yard, and literally everywhere else.
Was there a moment that sticks out when you knew for sure you that you could make a living as a dancer?
Dancers make a "Loving", long before they make a living from Dance. We simply love what we do. When you do what you love, you live in your truth and that equals a life in harmony .
Unbeknownst to some, you got a chance to work on the classic film, The Wiz alongside Michael Jackson and Diana Ross. What was that experience like?
Being on the set of the classic film "The Wiz" with Michael Jackson and Diana Ross was an amazing experience. I believe that we all came away with a better understanding of what it took to be our very best : hard work, focus, concentration and dedication.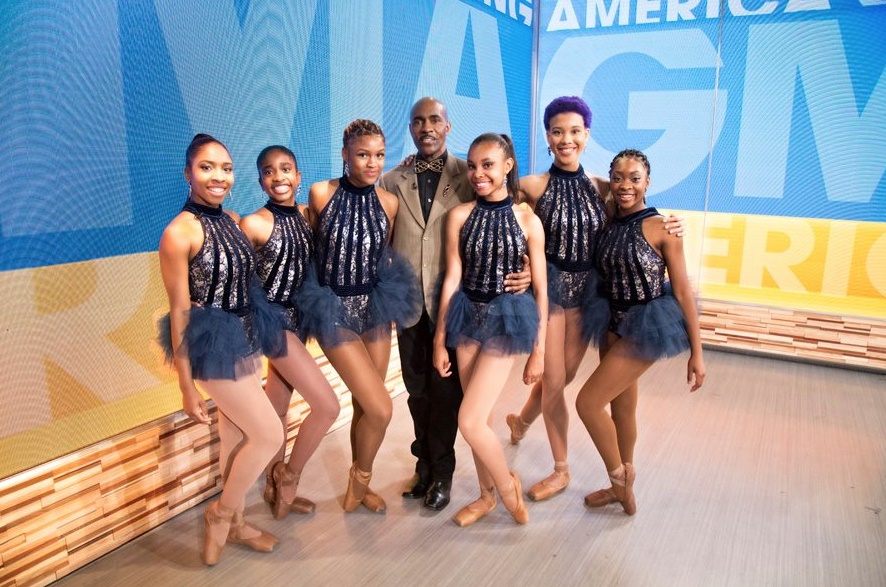 Who are three of your biggest influences as far as dance?
Some of my biggest influences as far as dance are Geoffrey Holder, Arthur Mitchell, Karel Shook
In your own words, tell us a bit about the Chicago Multi-Cultural Dance Center and what it does?
The Chicago Multi-Cultural Dance Center is the only African American owned contemporary ballet institution that offers the highest quality of dance training in an environment that celebrates the diversity of its students and embraces the community.
What is Hiplet™ technique that's become a viral hit?
Hiplet is essentially a combination of ballet style movements (Eurocentric) and Hip-Hop, which is rooted and grown out of African dance and urban culture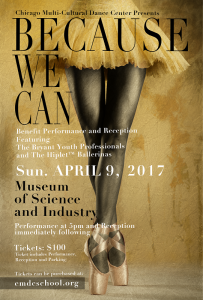 What can attendees expect when attending the upcoming "Because We Can" benefit performance and reception?
The "Because We Can" benefit performance will be an evening of powerful and exhilarating dance diversity at it's best. From classic ballet, contemporary, jazz, African, gospel and Hiplet™, it will be a true celebration of dance excellence
If you had to pick one, what's the accomplishment you're most proud of?
The accomplishment that I am most proud of is the fact that I have empowered so many young people with positivity and a reverence for life through the discipline of dance.
Best advice to those aspiring to make a mark in the world of dance?
Love what you do. Follow your heart. Put in the work. Stay focused. Enjoy the process because it takes time.
Any favorite affirmations/quotes that you swear by?
"THE FUN IS IN THE DISCIPLINE. THE DISCIPLINE IS IN THE FUN."
What's next for Homer Bryant?
As I continue to teach and empower our youth, we see endless possibilities including a state of the art dance school that is not in the basement. Also a Dance Company: Hiplet Ballerinas and Company (which will include male dancers), and an opportunity to travel and share with the world our story as cultural ambassadors from Chicago. Maybe also Hiplet on Broadway! or Hiplet™ in the Movies. Also commercials as well. Let me also say that we need sponsors. We welcome positive collaborations and financial angels that can sustain for generations to come.
"Because We Can" Benefit Performance and Reception, featuring The Bryant Youth Professionals and The Hiplet™ Ballerinas will take place at 5pm on Sunday, April 9th at the Museum of Science and Industry. For more information please visit www.CMDCSchool.org.